"Super Heavy" Embroidered Patches & Enamel Pins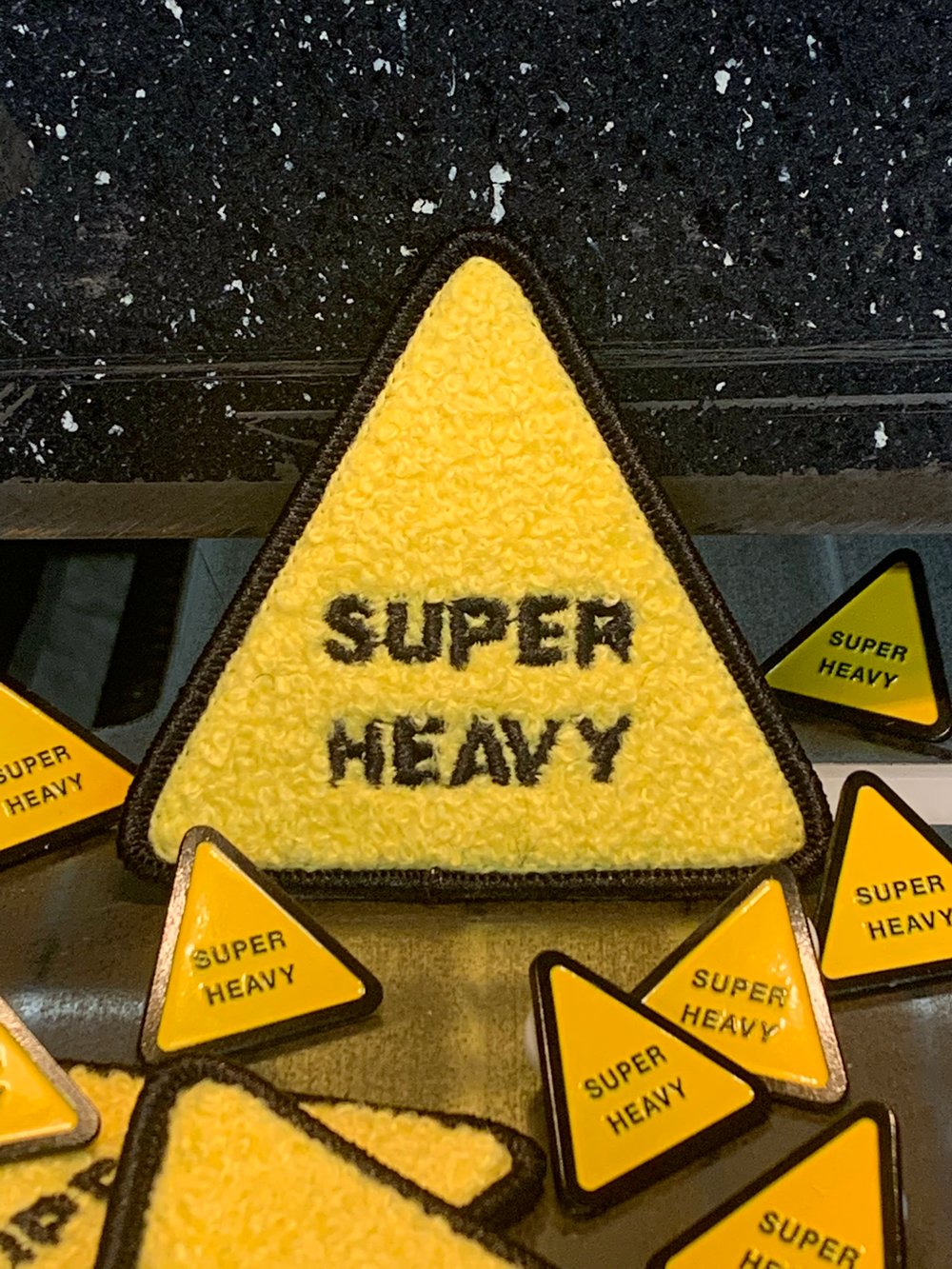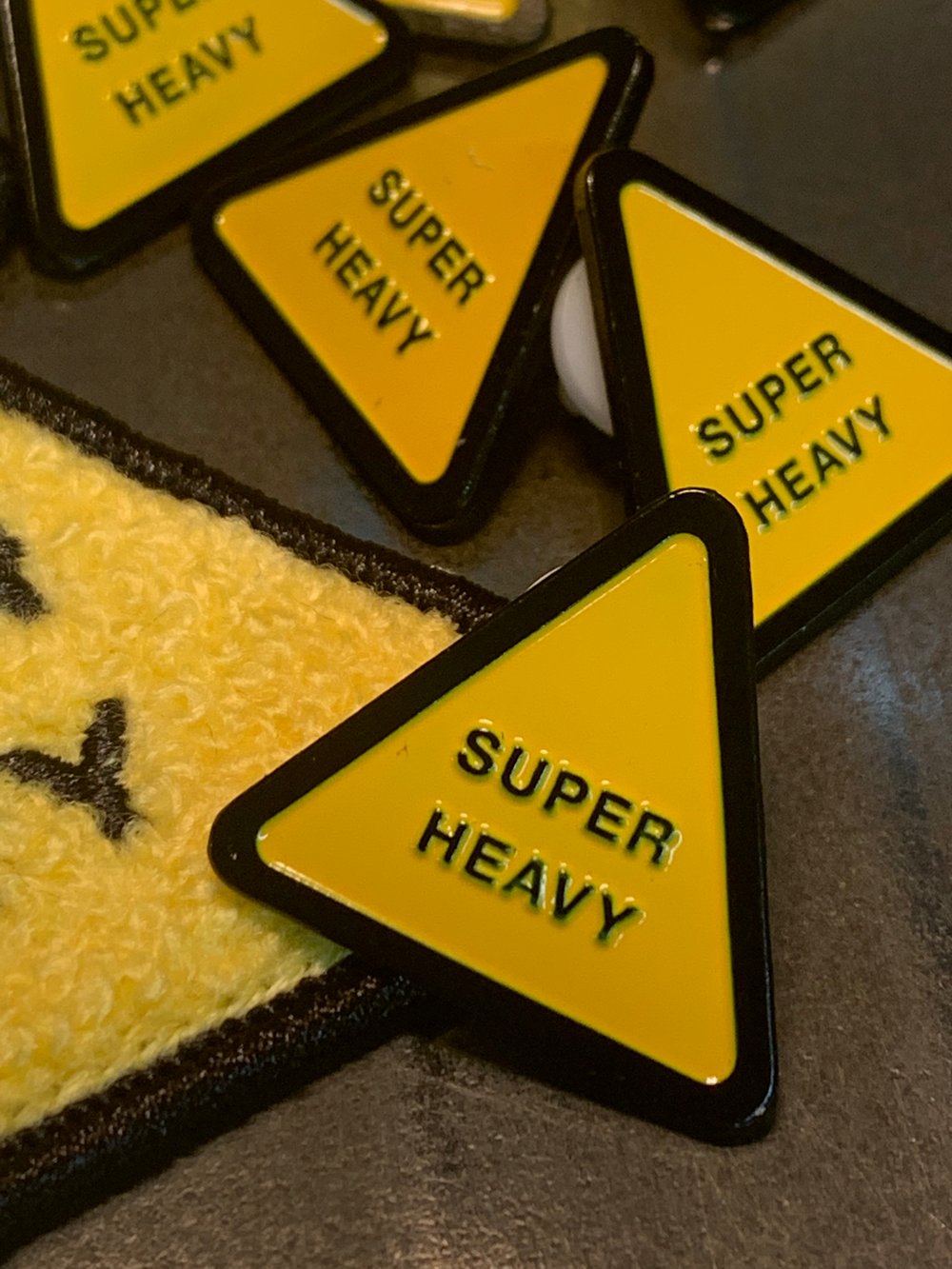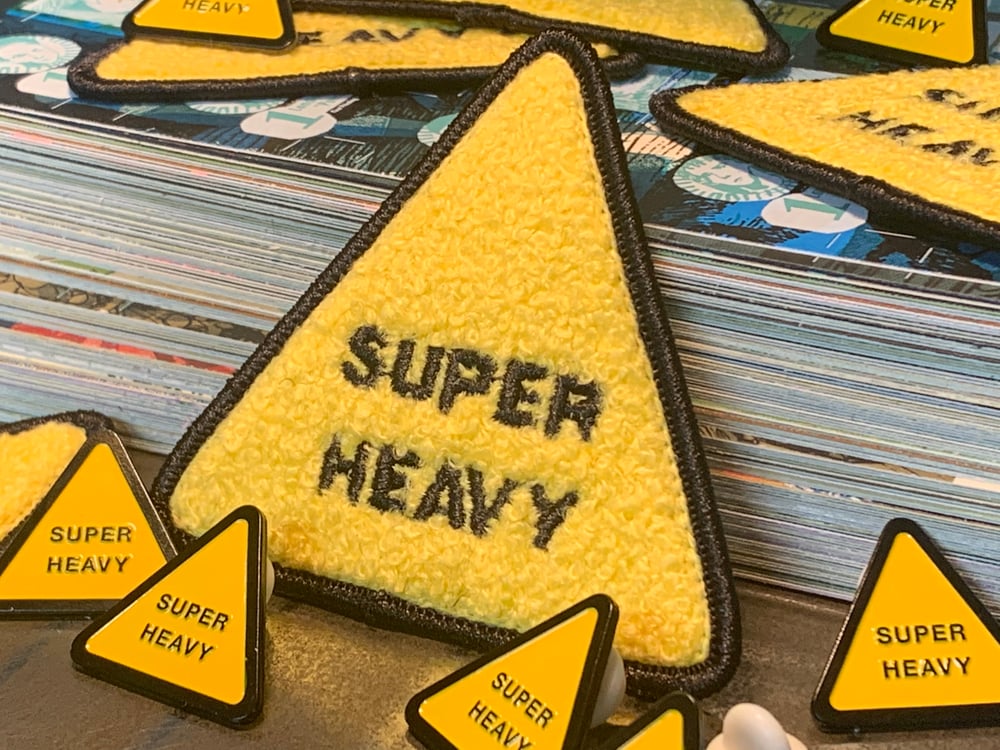 Behold! Now there is a tiny, wearable Landland patch of a decal that I keep seeing on every shipping container all over the world. For anyone carrying super heavy stuff, or those who've made it to the other side of the super heavy. Perfect for anything you can sew things to!
AND NOW, FOR A LIMITED TIME ONLY! Available for a short time in a limited edition "Shipped Very Safely For Maximum Protection" variant...PLEASE SELECT THE "PATCH SHIPPED SAFELY..." OPTION IN THE DROP DOWN MENU, and we will ship ONE (1) of our "Super Heavy" Chenille Embroidered Patches, carefully stuffed into a DURABLE 3" shipping tube, after we wrap it in an artist edition of our poster for P H I S H 'S recent show over in S A N F R A N C I S C O and a sheet of our normal kraft paper and some stickers or whatever.
But—and this is important—you have to make sure to select that third option for the special packing job over here...otherwise, we'll just think you want the thing shipped the regular cheap way (which is also fine, but less fun).
ALSO—and this is maybe MORE important–the P H I S H poster that your patch is wrapped in will also be PERSONALIZED TO YOU (or a name of your choosing that you'll specify in the notes of your order, or in a separate message to us right after you place the order). It will be written nicely and very small next to the numbering and signature part of the poster, in the lower right corner. It can probably say more than just your name, within reason...just let us know and it's too much or too weird, we'll tell you.
Info:
• Patches are 3"x 3" and the enamel pins are 1"x 1"
Design: Dan Black