Field Notes "MxLxBxD" Edition Memo Books (3-pack)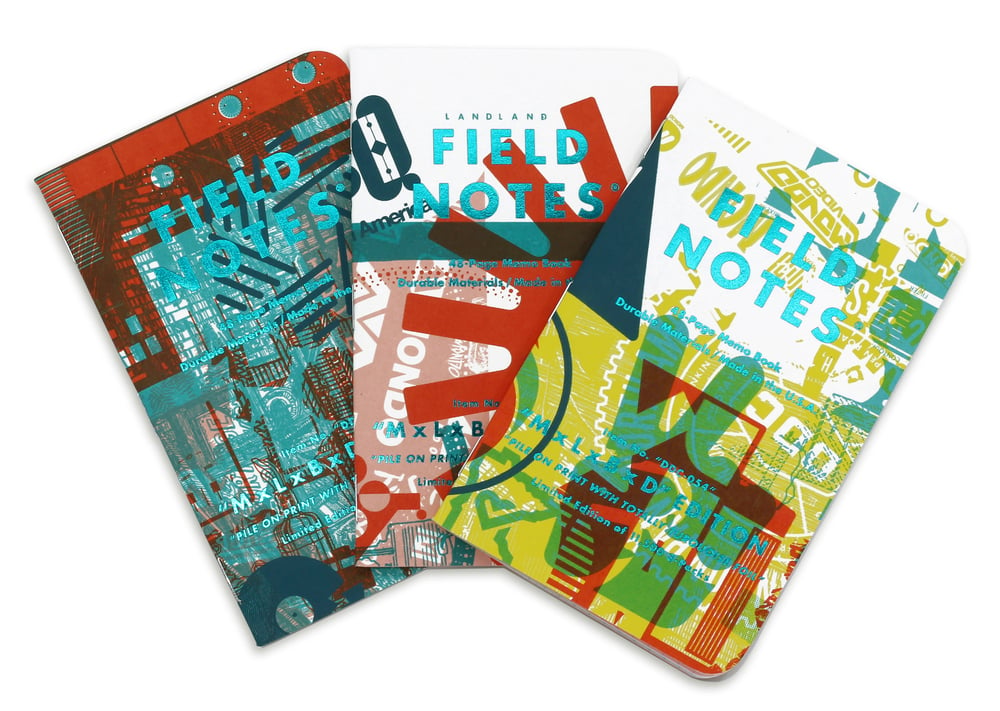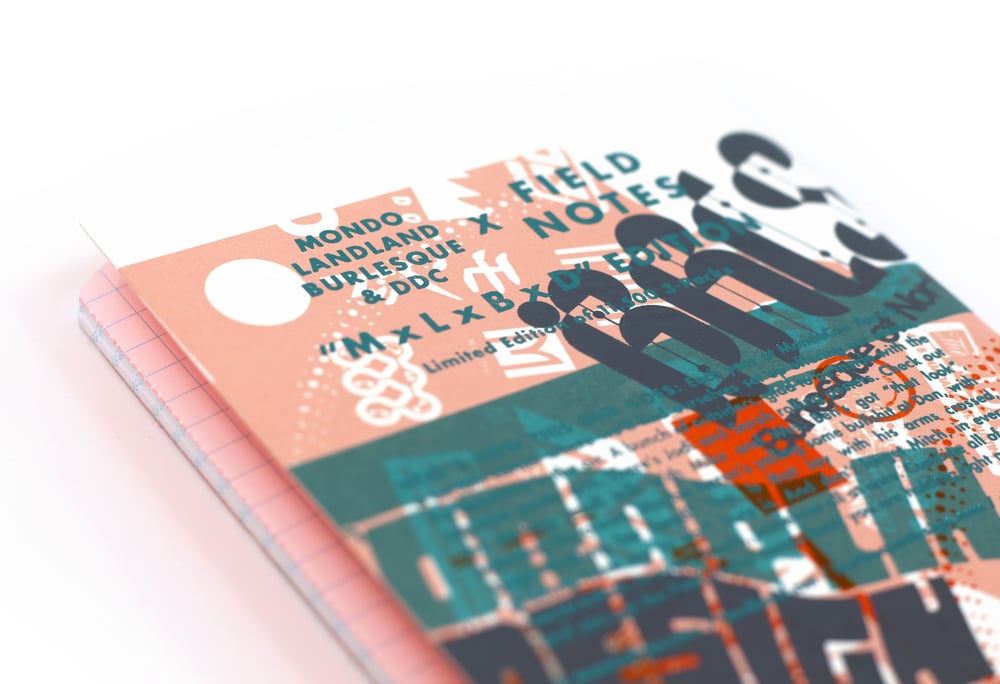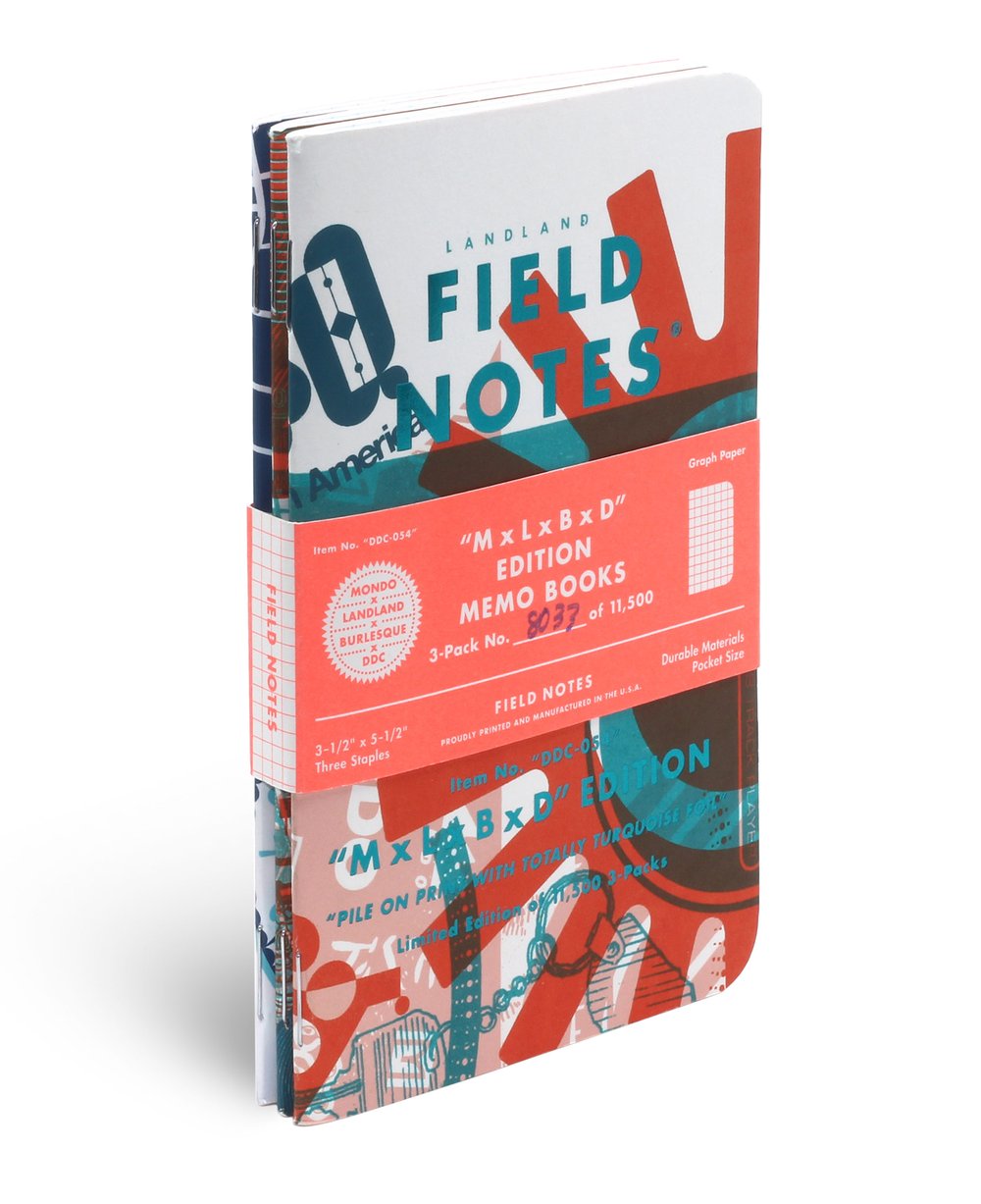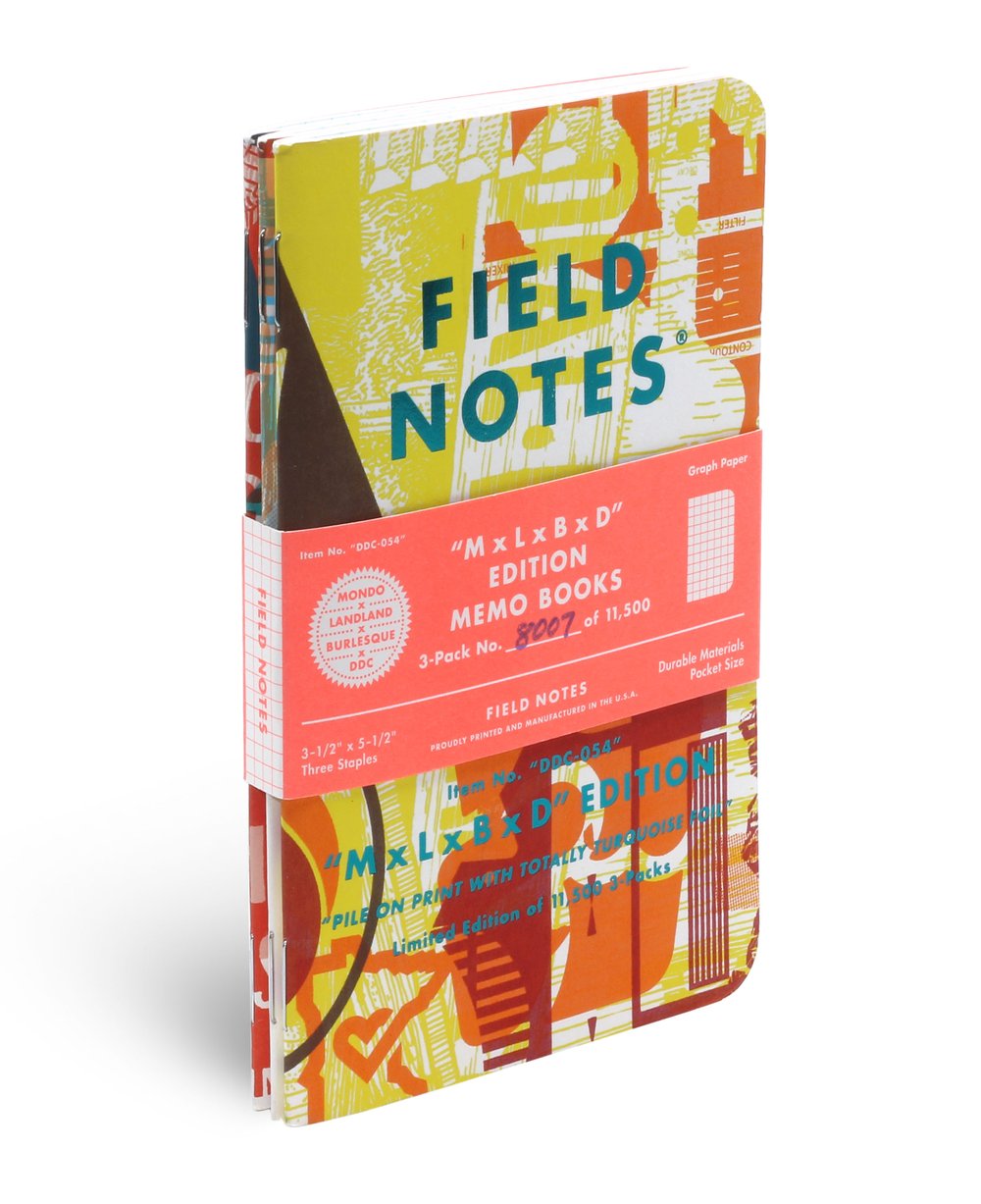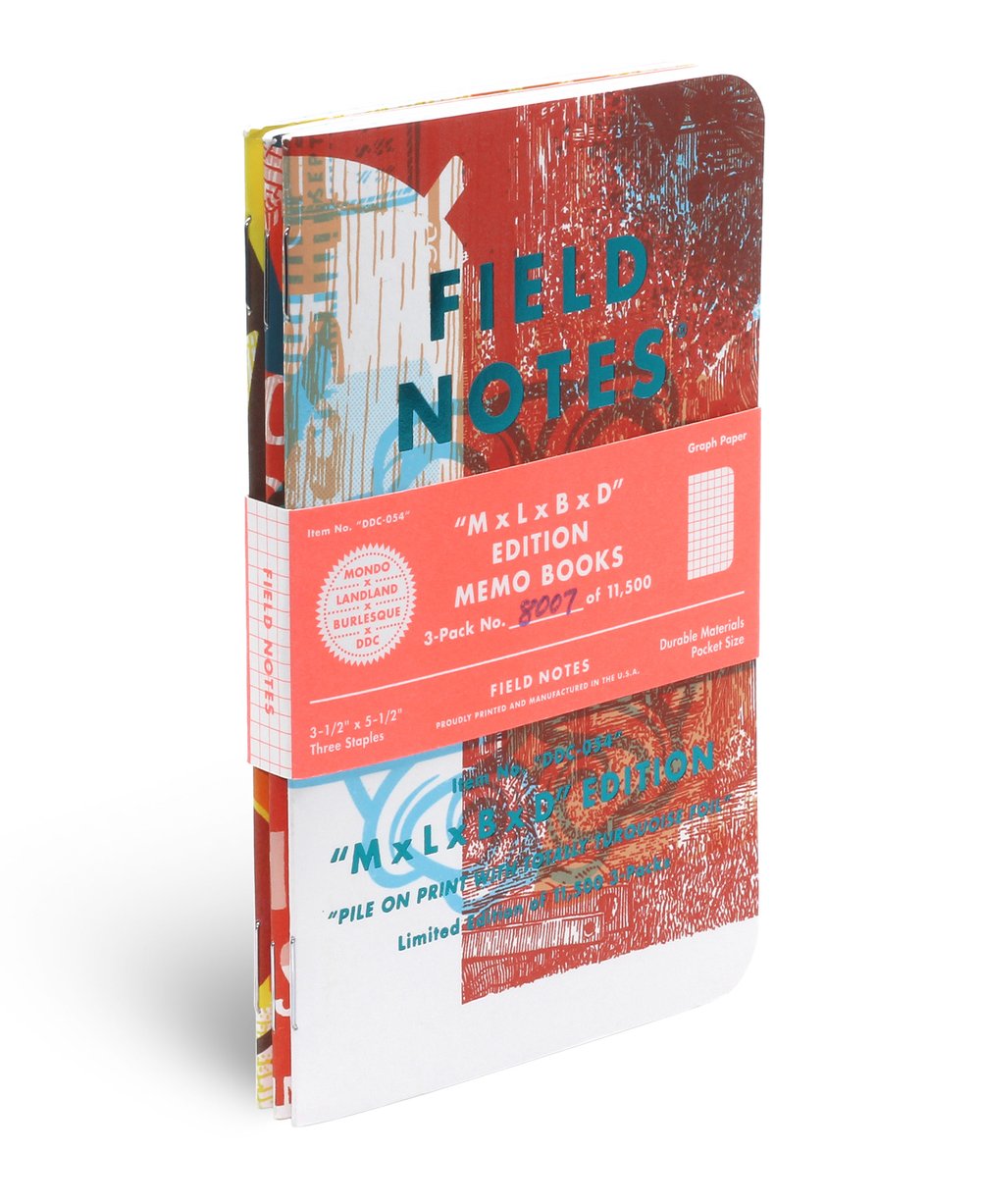 A special, LIMITED EDITION "Mondo x Landland x Burlesque x DDC" Field Notes Memo Book 3-Pack

Info:
Limited Edition of 11,500 3-packs, hand-numbered by strangers.
Released in limited batches at MondoCon 2017 in Austin, Texas.
Covers were built from a selection of logos and imagery from all four studios, mashed up and lovingly screenprinted by the crew at Burlesque in Minneapolis. Printed on 100# French Paper Co. Construction "Recycled White" cover stock. Hit with that Field Notes logo in "Totally Turquoise" foil on the outside, and a blinding hit of "Open All Night Sign Neon Red" fluorescent ink on the inside.

48 Pages / Graph Paper / Durable Materials / Made in the U.S.A.
Dimensions: 3½" x 5½"
Note: Each pack is a random assortment of books, with a variety of covers. A lot of them look like the ones in these photos, and a lot of them don't. They all look cool.
Notes From the Press Blurb:
This collaboration is between Mondo Tees x Landland x Burlesque North America x Draplin Design Co. with Field Notes watching over the whole production. We all meet up once a year at MondoCon in Austin and this set encapsulates our yearly hang out. Each three-pack comes with random books, hit with random hits of screen printing ink representing the four groups involved. A shimmering "Babe The Blue Ox" foil seals the deal on the cover and back cover. The innards are smooth white with a hit graph paper grid of fluorescent neon orange-ish/red-ish ink. Covers printed by Ben, Jodi and Sarah at Burlesque! Printed in Portland by our buddy Lonnie. Limited edition of 11,500 spread out over five groups: Mondo, Landland, Burlesque of North America, Draplin Design Co. and Field Notes.
Each group has 1,250 sets to sell, and past that, you can get them in our booths at merch festivals, poster shows, crafty bazaars and, at least in Draplin's case, sweaty door-to-door offerings in neighborhoods around the Northwest.
Field Notes
Draplin Design Co.
Mondo
Burlesque of North America
Landland Colportage