NEW Landland Assorted Stickers (available in packs & individually)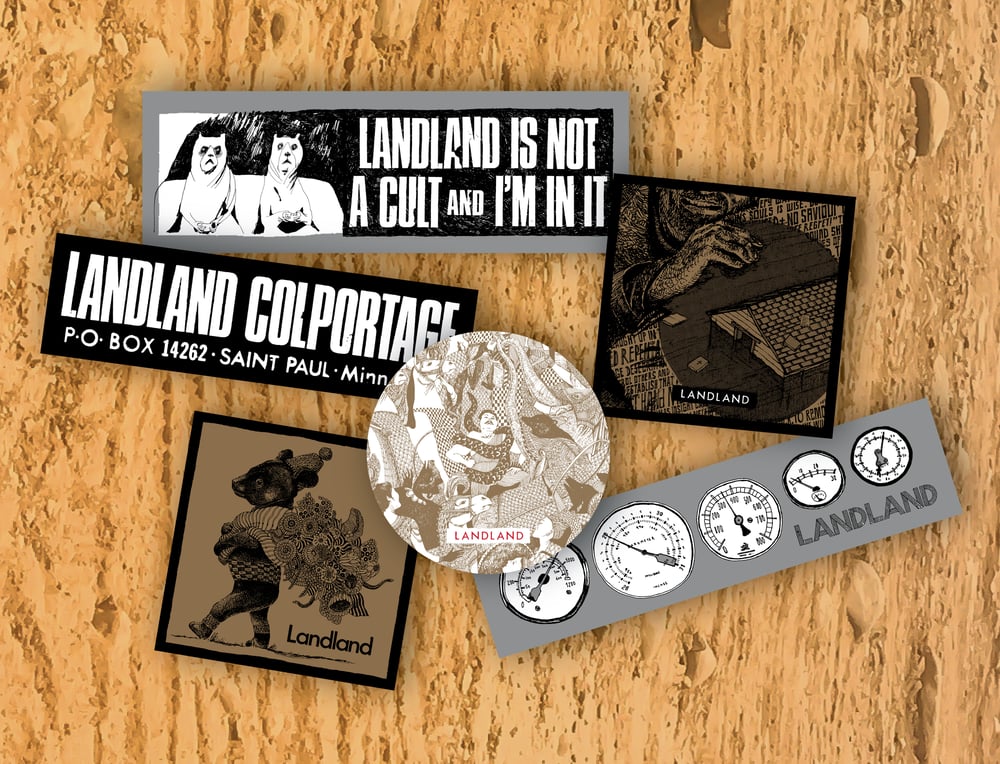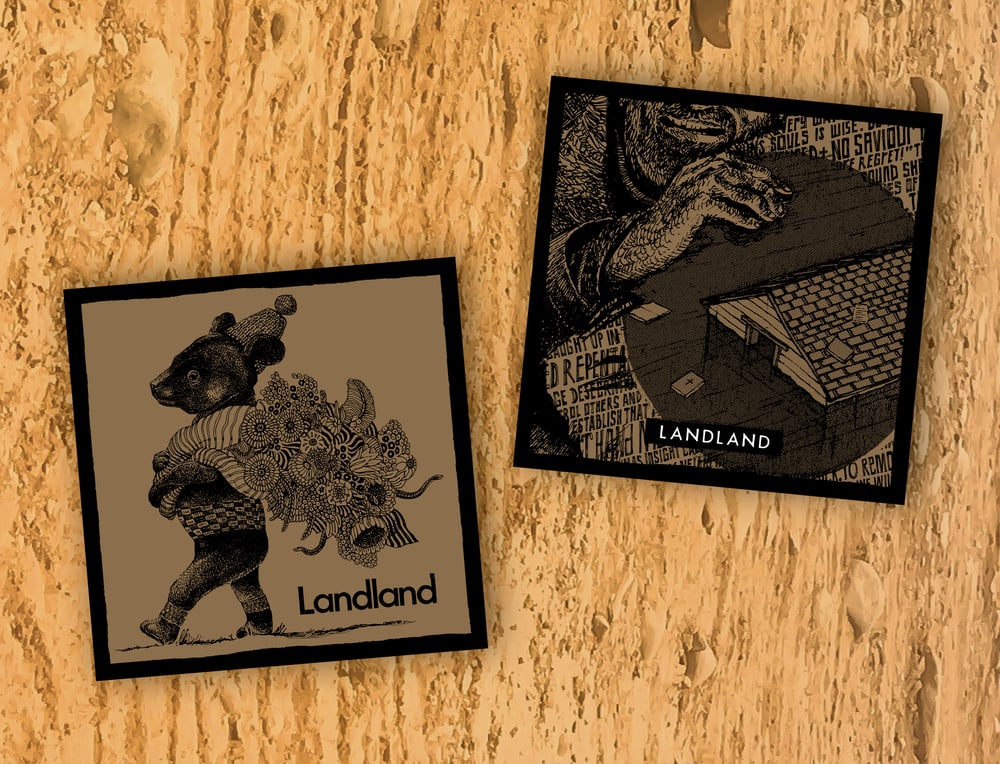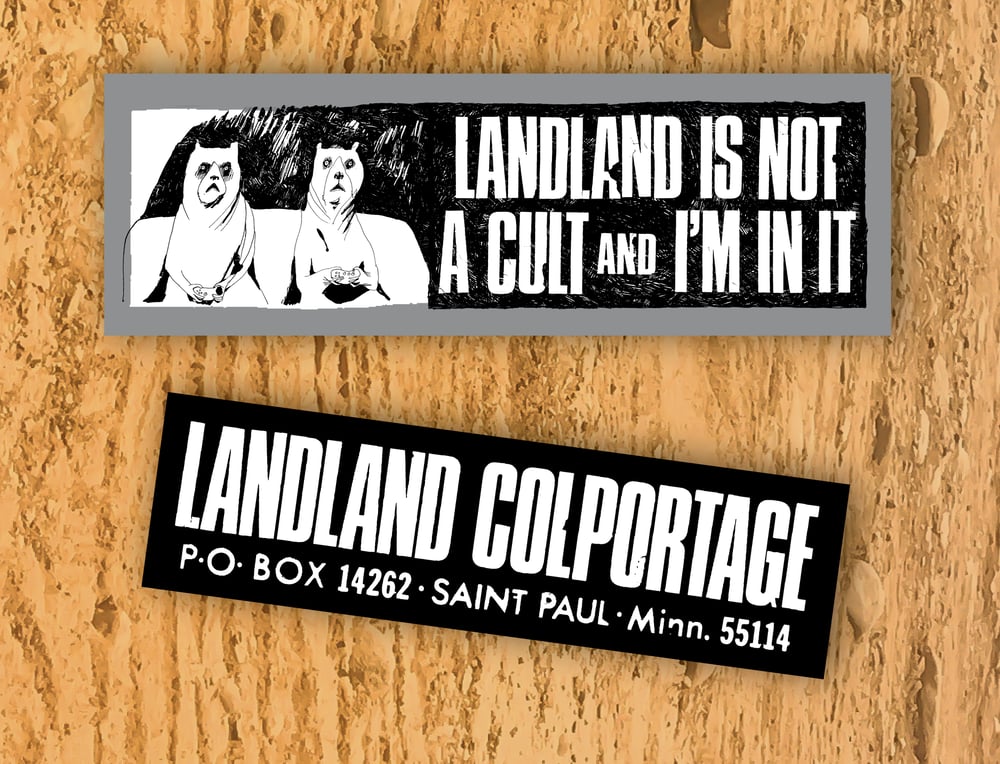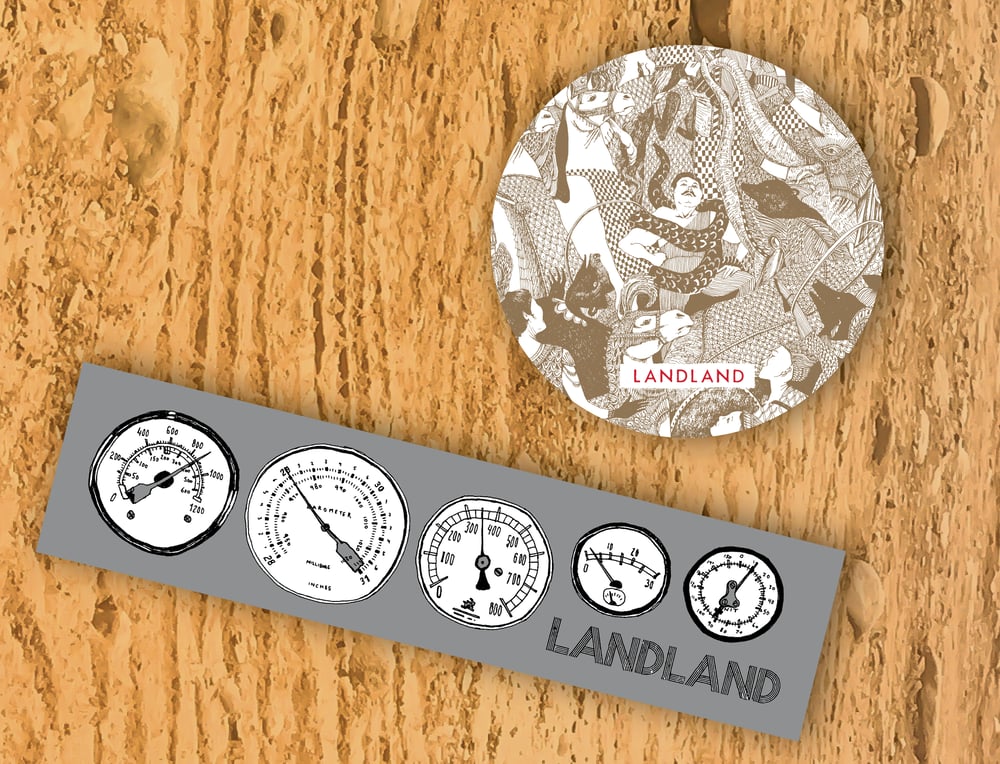 I can't believe it either...we finally have stickers again! Choose from our assortment of "Lil' Guys" or "Weird Landland Branding" or "Doomsday Babble Creep Flood" stickers, or pick up a set of all of them, and then COVER THE EARTH WITH THEM. Or, if you want us to make a pack that's just five copies of your favorite sticker, we'll do that too!
They work great when placed on cars or toolboxes, Gibson SGs, the cover of that Field Notes you've been working on filling, wrapped around your phone case, your friend's back, or anywhere else that you might want to have a subtle reminder that we exist.
These stickers are a variety of sizes, mostly within the 3"x5" realm. The circles are 3" wide.
NOTE: Prices include First Class shipping for orders within the United States, additional shipping charges apply for orders outside the United States.