Chris Brokaw & Geoff Farina "All Out & Down" 12" LP (LL-LP-005) • Vinyl Record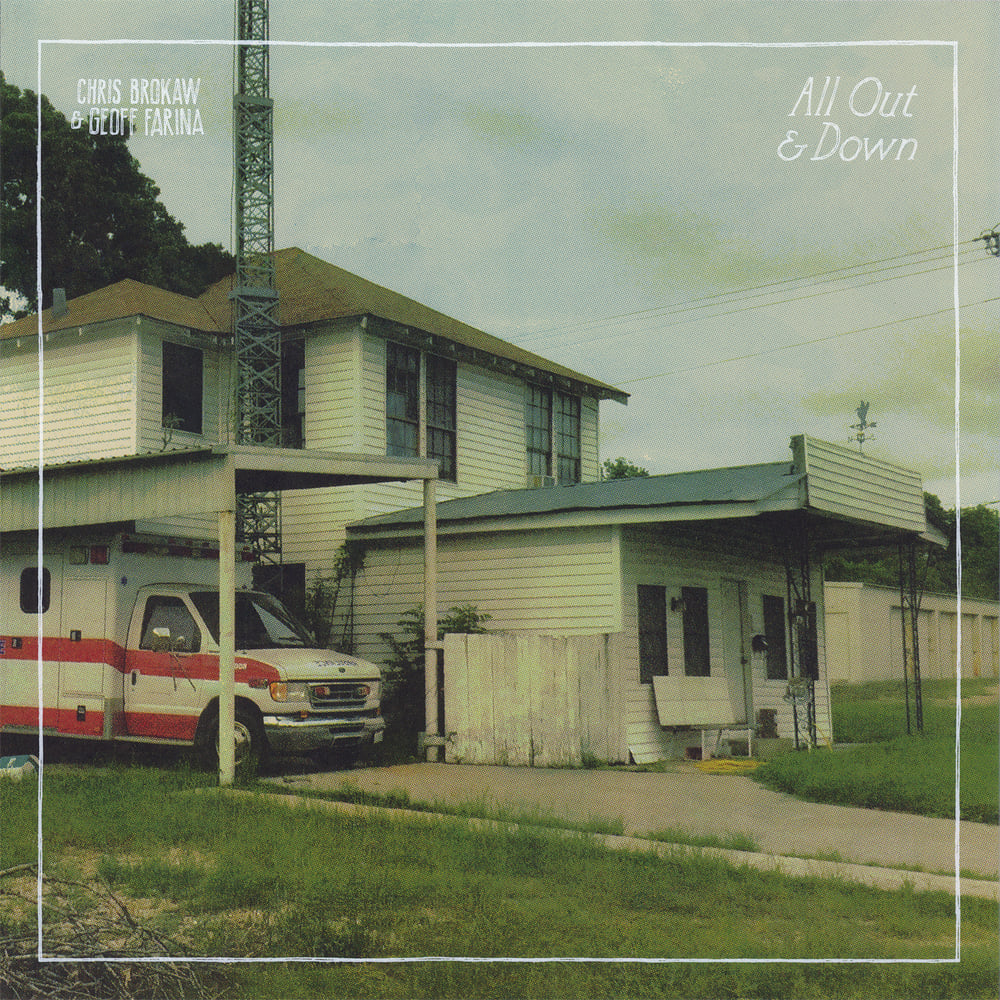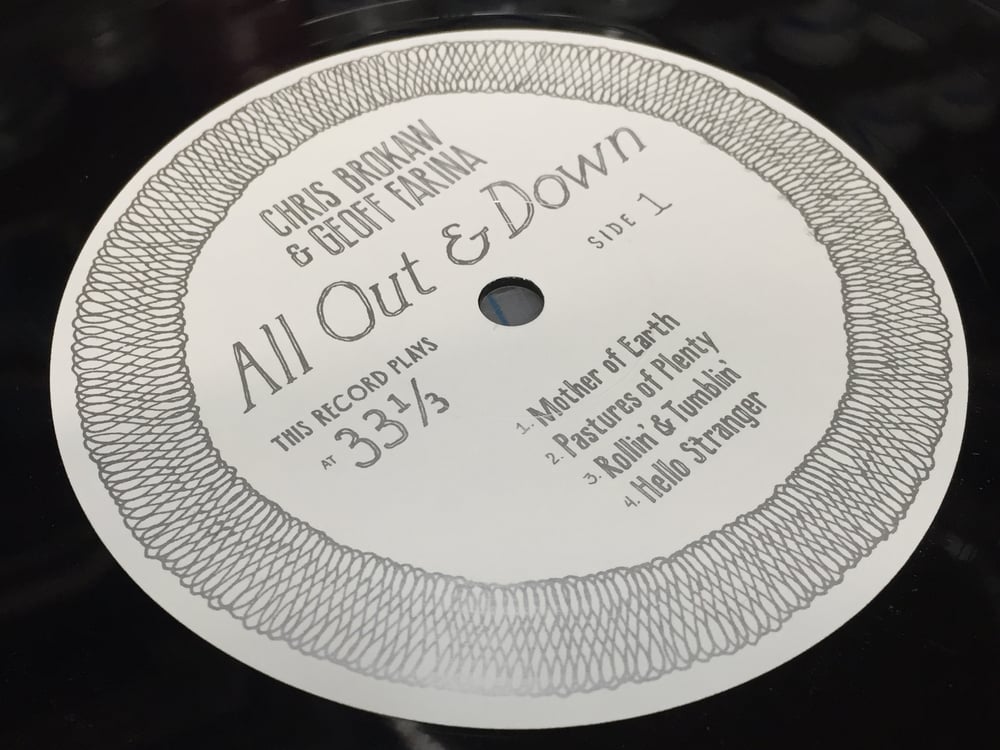 Chris Brokaw & Geoff Farina "All Out & Down" 12" LP (LL-LP-005)

Listen to this record over on our Bandcamp page.
Information:
Recorded by Matthew Brown at Crackle and Pop in Seattle, Wash., 2014
Additional recording and mixing by Geoff Farina, Hev-e-Kreem, Chicago, Ill.
Mastered for vinyl by Neil Strauch • Manufactured by MPO France
Record packaging printed and assembled by hand at Landland, Chicago, Ill.
All orders include a download card of the entire album.
Pressing Information:
145 copies • Tour-Exclusive Limited Edition (jacket shown) Sold Out
145 copies • Illustrated Booklet Limited Edition (jacket coming soon)
210 copies • "Post-Tour" Standard Edition
20 copies • Landland Subscriber Edition
5 copies • Test Pressings
Photography & Design: Dan Black
Illustration: Dan Black
Tracklist:
01. Mother of Earth (Jeffrey Lee Pierce)
02. Pastures of Plenty (Woody Guthrie)
03. Rollin' & Tumblin' (Hambone Willie Newbern)
04. Hello Stranger (A. P. Carter)
05. Where Can I Change my Clothes? (Booker T. Washington White)
06. Remember Me (Scotty Wiseman)
07. Nashville Stonewall Blues (Robert Wilkins)
08. No Expectations (Mick Jagger & Keith Richards)
09. Call Me Back Pal o' Mine (Harold Dixon)
Note: The cover shown is a pre-release "tour exclusive" version. The jackets for the standard edition are a hand-assembled gatefold and look a bit different. We'll be updating that image soon.