Landland "We Have a Logo Now" Lapel Pin (Silver & Black)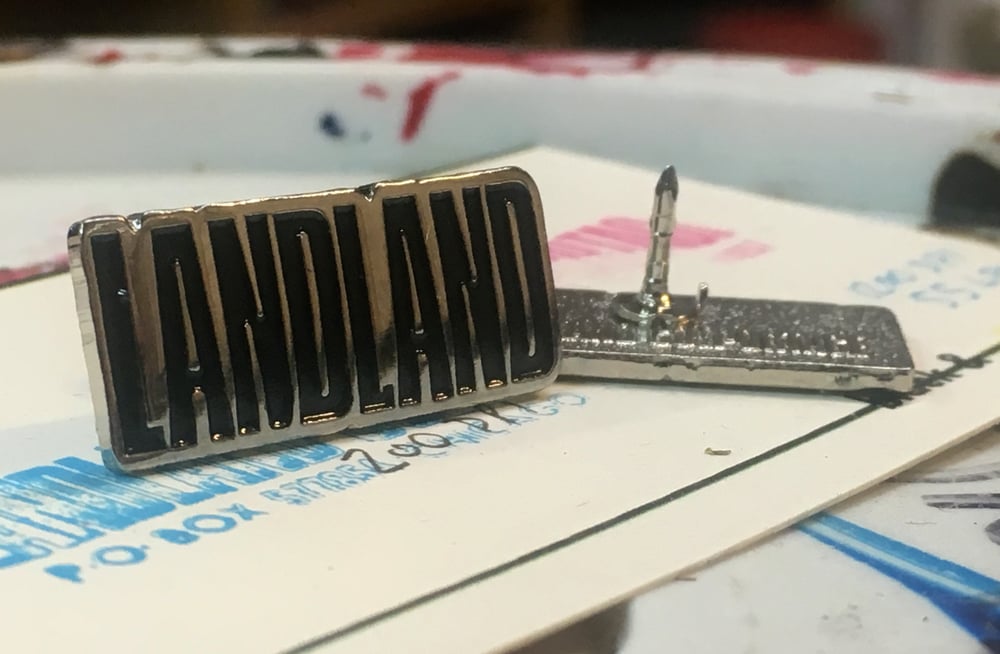 We have made a small enamel pin with our logo thing on it! It actually has our logo on both sides for some reason. We can't believe it either! Wanna represent Landland in a tiny & shiny way? It also works as a tiny weapon against a tiny enemy (but seriously don't do that).
Info: About 1" wide, and almost 1/2" tall
Has a rubber backing post that we've been told is more secure than the metal ones that break all the time. Also has a fancy backstamp with our name on it, lest you forget where the "Landland" pin came from.
Design: Dan Black