Slow Mass "Music For Ears 3" 7" EP • Ltd. Edition Vinyl Record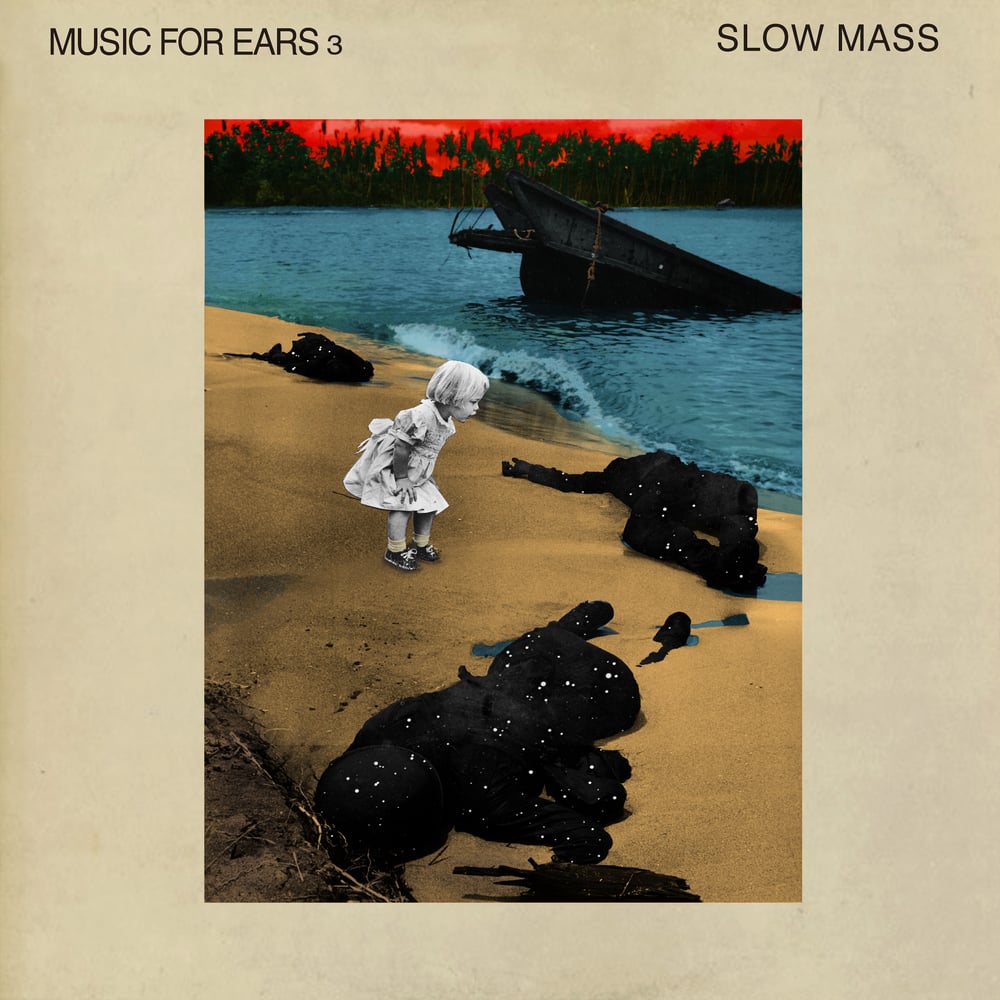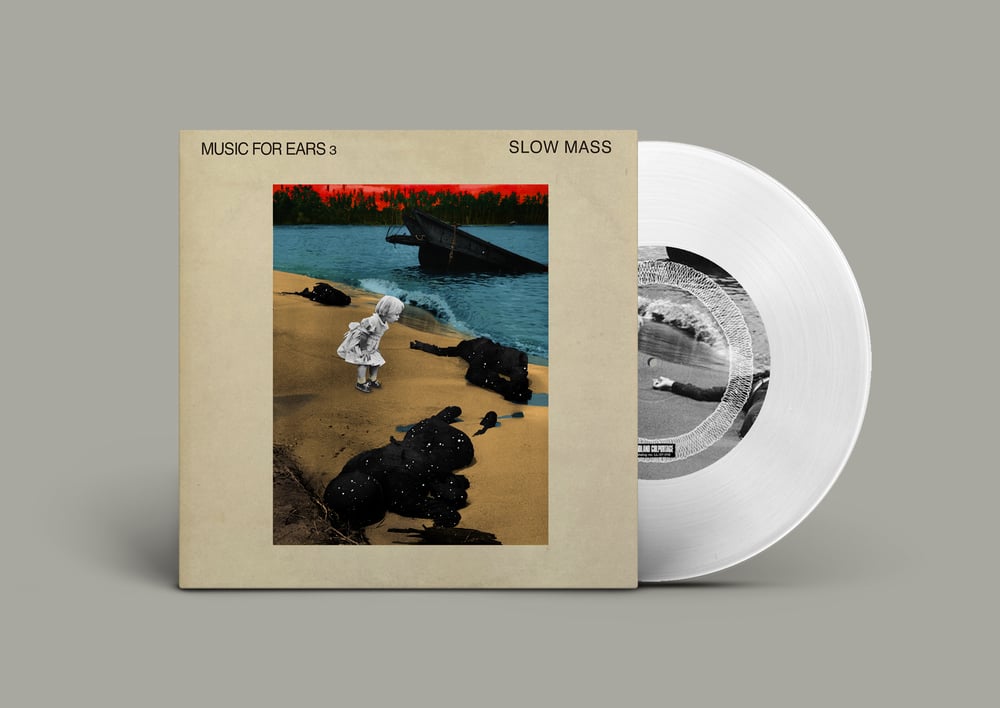 Slow Mass "Music For Ears 3" 7" EP (LL-07-013)
Limited Edition One-Time Pressing of 500 copies:
150 copies • CLEAR Vinyl (Sold EXCLUSIVELY on our Bandcamp and Slow Mass's Bandcamp pages
350 copies • WHITE Vinyl (AVAILABLE HERE)
5 copies • Test Pressing (not available)
Tracklist:
A01. Portals to Oakland
B02. Sub Yellow
All orders include a download card of both songs.
Click HERE to listen to "Music for Ears 3" on Spotify.
Slow Mass is proud to present: "Music For Ears 3." This is the third release in an ongoing—and possibly never-ending—7" series from the band. Music for Ears features previously unreleased B-sides, covers, demos, soundscapes and more. Anything can be Music for Ears.
Recorded over two separate sessions with Scott Evans (Kowloon Walled City) at his Antisleep Studio in Oakland, this 7" features reinterpreted material from Slow Mass' previous releases. "Portals to Oakland" lets Collis' anxiety-ridden lyrics in "Portals to Hell" to be reimagined in a new light from Webb's perspective, showcasing new dual-bass guitar instrumentation, taking influence from Pinback, Dianogah, and more. "Sub Yellow" presents a new darker, industrial take that was birthed from Slow Mass' midwest tour with Horse Jumper of Love in fall 2019, where the band found themselves temporarily without a drummer and a desire to re-explore the potential limits of their compositions.
This record is limited to a one-time pressing of 500 copies.
Slow Mass:
Portals to Oakland:
Dave Collis—bass, vocals
Josh Parks—prepared harp guitar
Mercedes Webb —bass, vocals
Scott Evans—engineering, mixing, production
Recorded May 2019 at Antisleep in Oakland, CA
Sub Yellow:
Dave Collis—guitar, synth, drum programming, vocals
Josh Parks—guitar, synth, assistant engineering
Mercedes Webb—rhodes, vocals
Scott Evans—engineering, mixing, production
Recorded Dec 2019 at Antisleep in Oakland, CA
Additional tracking Feb 2020 at Type 1 in Chicago, IL
Music & Lyrics by Slow Mass
Mastered by Zach Weeks at GodCity, Salem MA
LL-07-016
Cover Art: Dnl Hrs
Design Assistance: Dan Black
Sleeves screenprinted and hand-assembled at Landland in St. Paul, Minn.