"For Mary" Jigsaw Puzzle / T-Shirt DELUXE Bundle!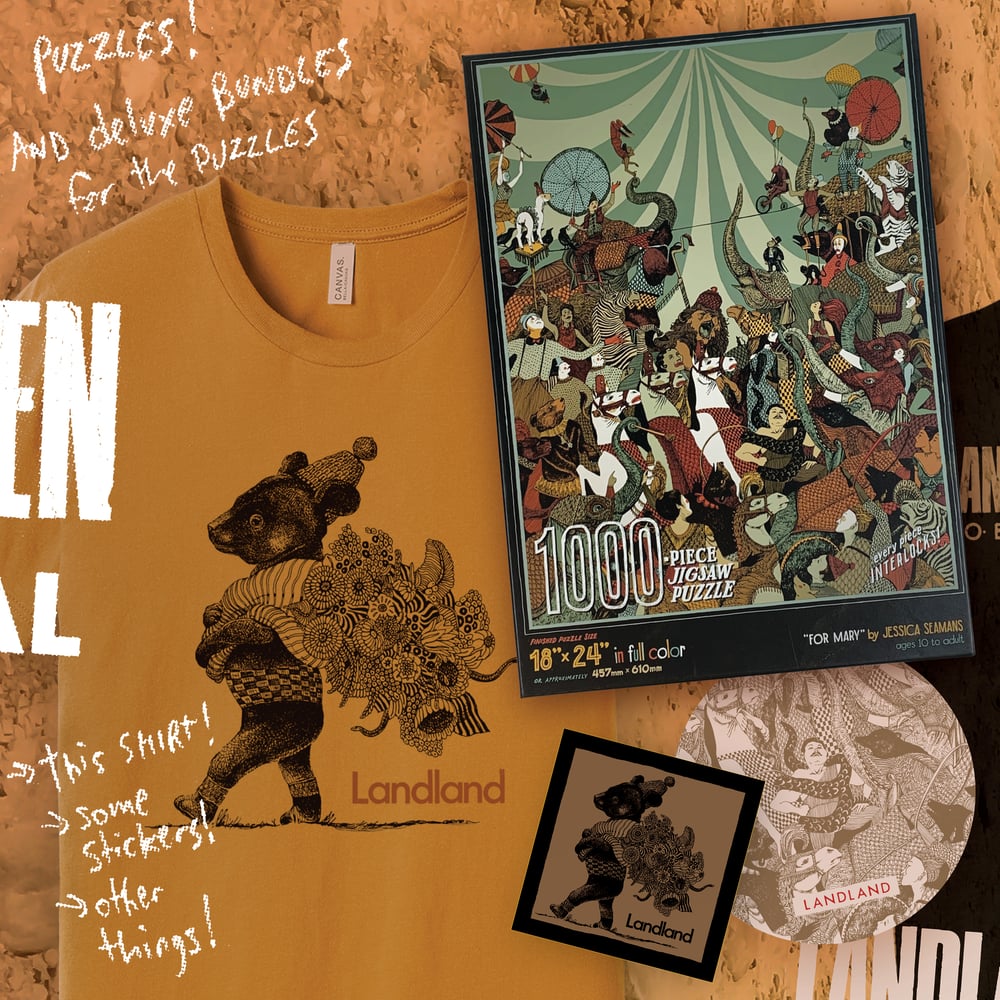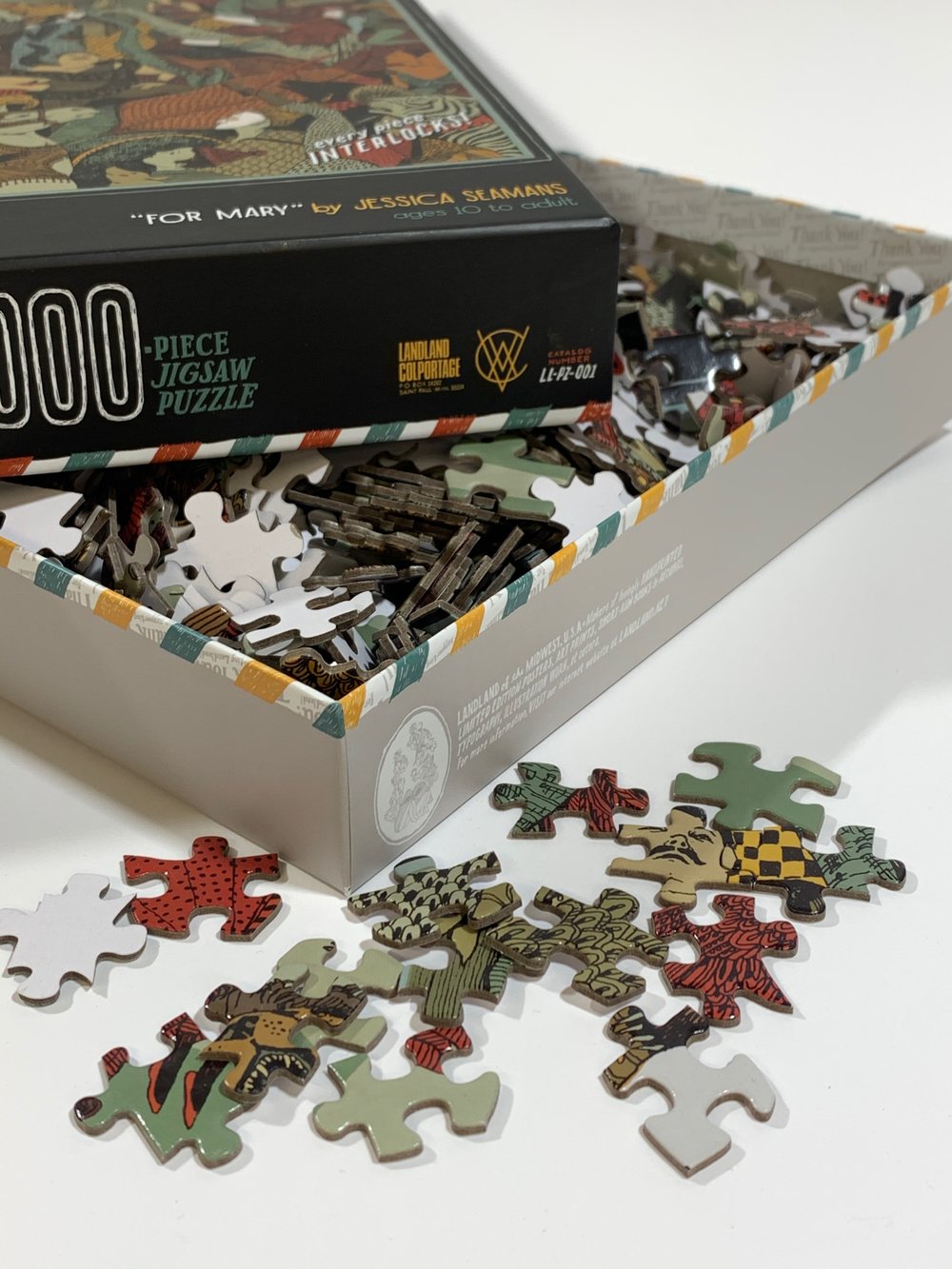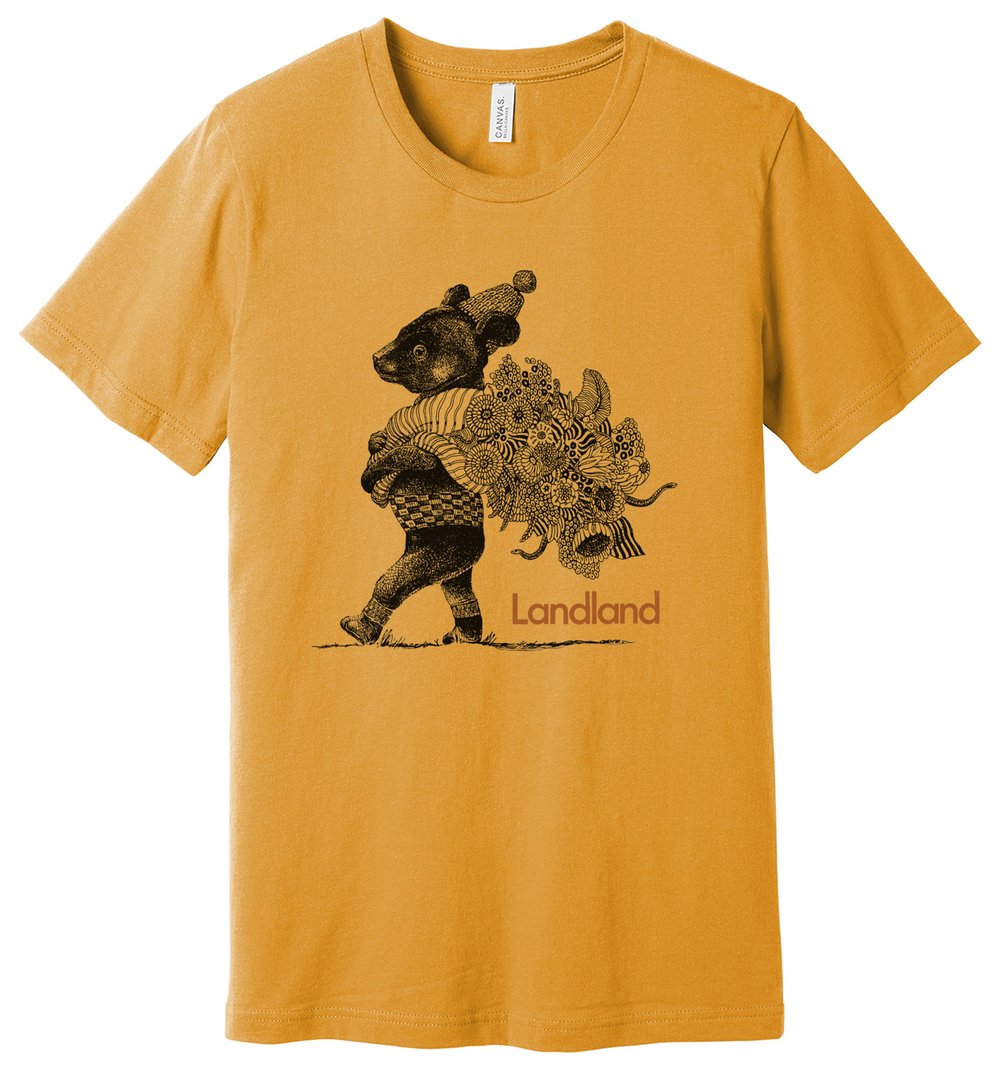 Our first puzzle! This one features Jes' art for her "For Mary" art print, and the finished puzzle measures approximately 18"x24".
This bundle also includes our new "Lil' Guy" T-Shirt, an assortment of new stickers, and a couple of pocket notebooks for strategizing, organizing, or drawing lil' guys.
Select your bundle t-shirt size from the drop down menu.
Please note, these almost always have to ship separately (unless your order includes records, pins, shirts, or other non-flatstock things.