"For Mary" Puzzle MULTI-GIFT PACKS!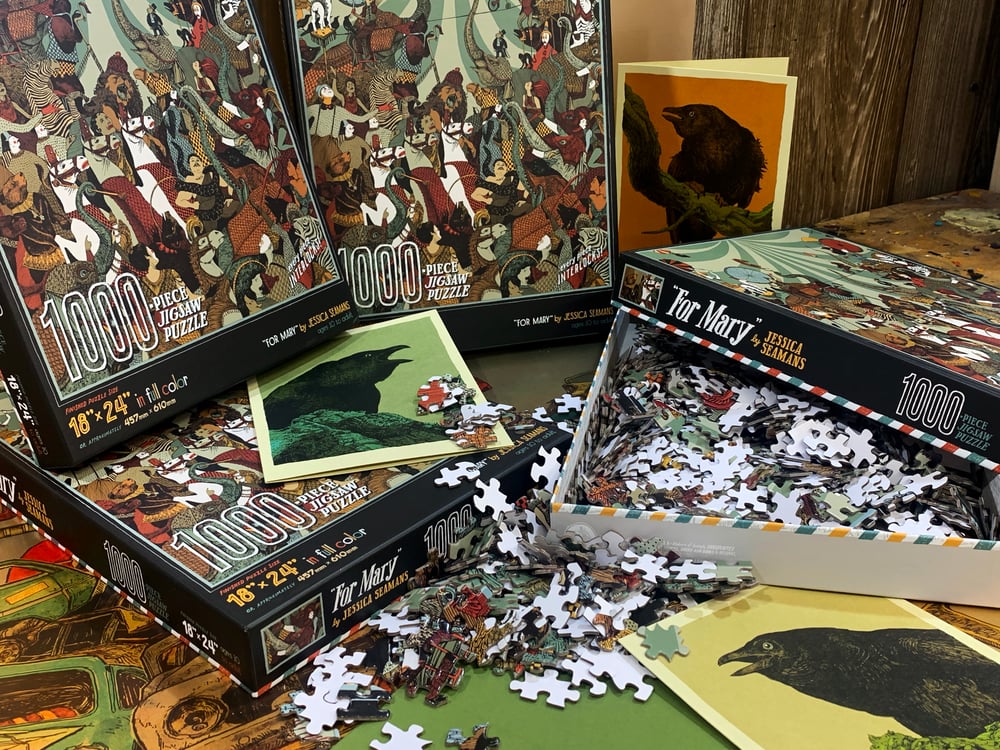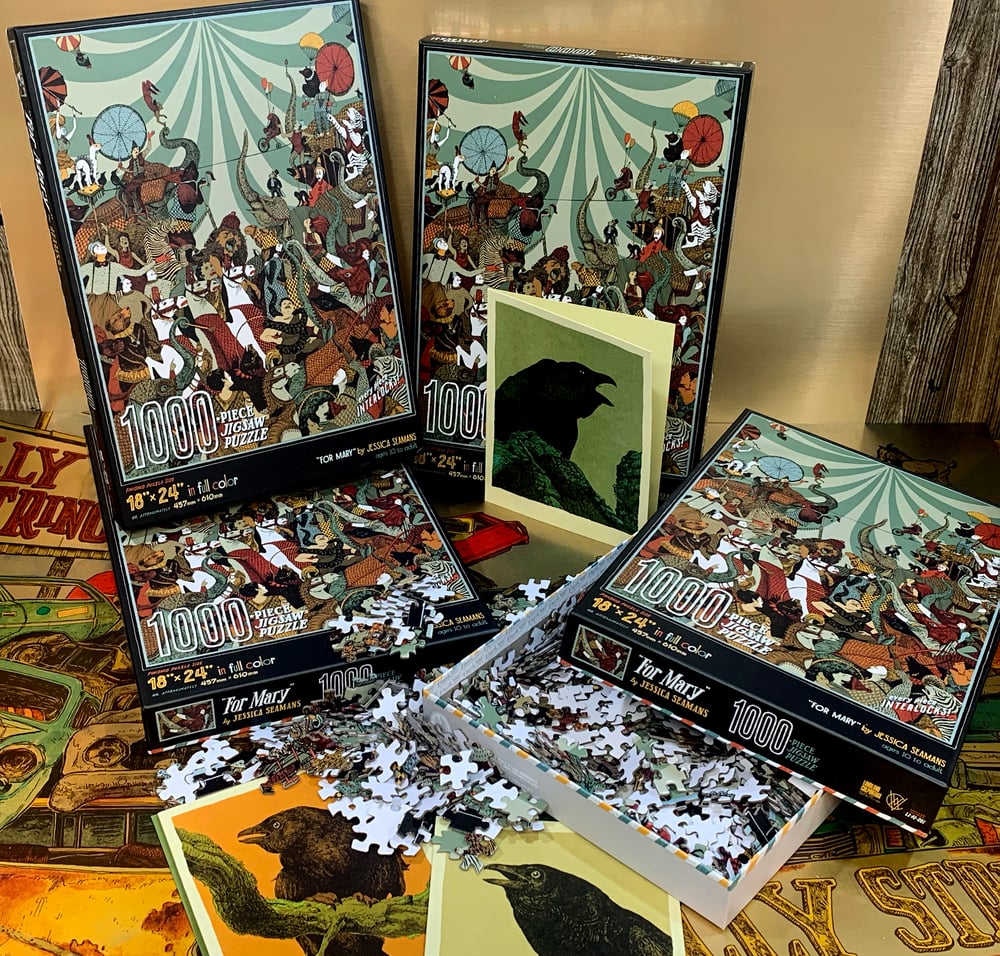 Our first puzzle! This one features Jes' art for her "For Mary" art print, and the finished puzzle measures approximately 18"x24".
Now available in packs of THREE and FOUR at a discounted price, for anyone who'd like to either gift these things to loved ones, or I guess just have multiple ones for themselves for some reason. Also includes a pack of Jes' "Three Crows Have Something To Say" cards (you get four if you buy the four-pack).
Please note, these almost always have to ship separately (unless your order includes records, pins, shirts, or other non-flatstock things.