Touch of Class: "The White One" Lapel Pin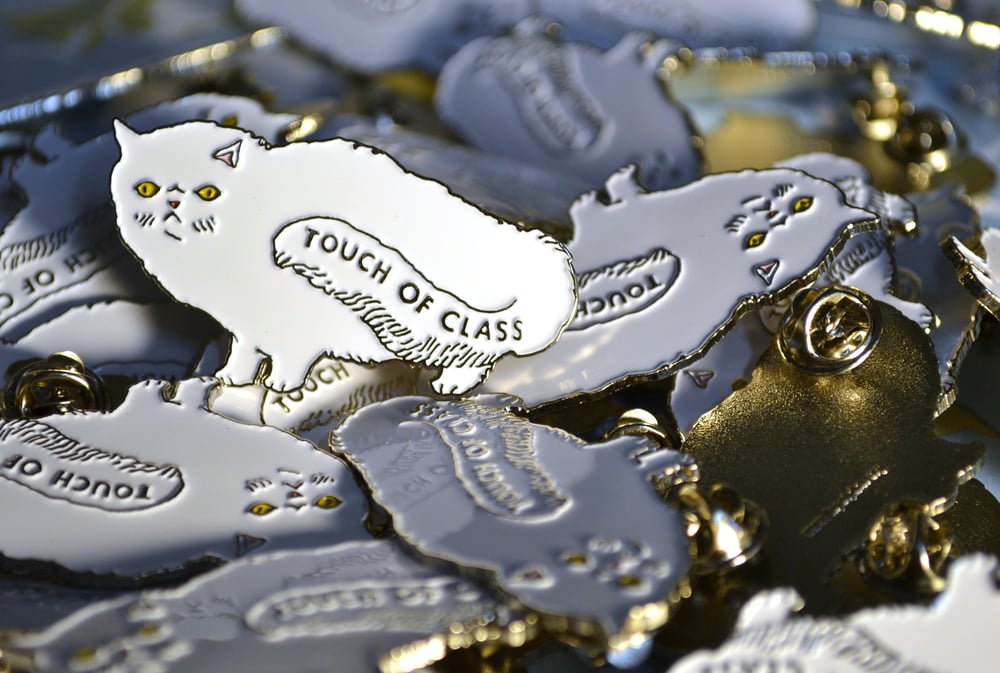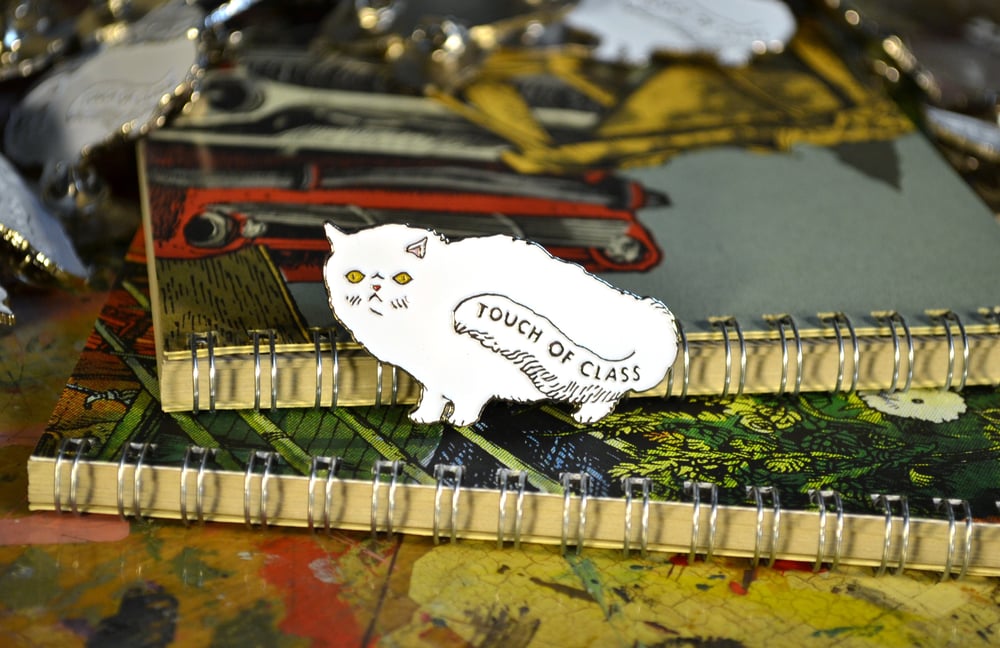 We have made an enamel pin! We can't believe it either! Continuing a long line of Landland "Touch of Class" Personal Ornaments, we bring you this guy or lady, which has been die-struck into bronze, leaving individual, miniature reservoirs for each color, and then hand polished on all three sides. Soft enamel coloring was then added to the recessed areas by hand, using multiple sizes of syringes to fill each of the cavities three-quarters full. At that point, the pins were left to air dry, allowing the enamel to settle slightly, resulting in the colored areas being just below the metal surface, creating multi-faceted detail and an embossed effect that you can feel when you run your finger over the pin's surface.
Info: 2" wide from ear to tail, and a little over 1" tall
Built with two metal backing posts to prevent spinning around when worn.
Design: Jessica Seamans