Atom's Rite "Things Being Met... b/w Do You Copy, Anonymous" 7" EP • Ltd. Edition Vinyl Record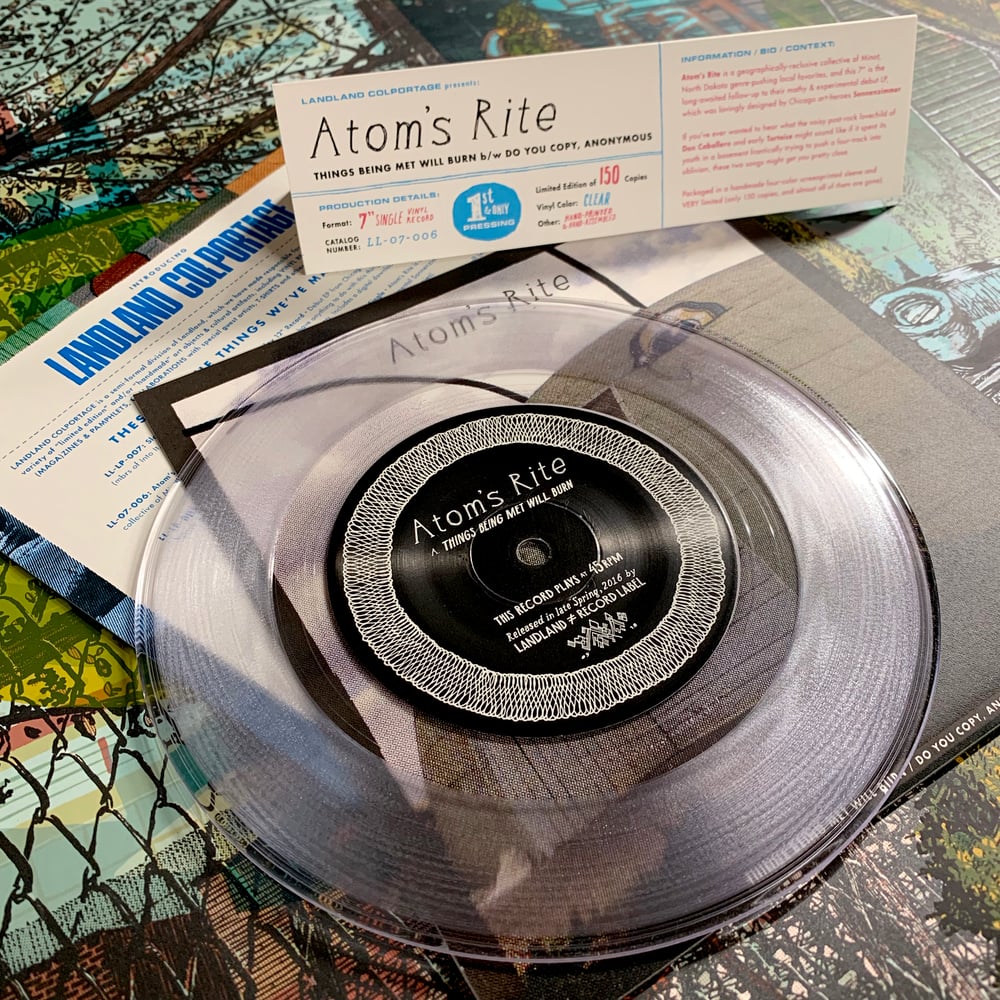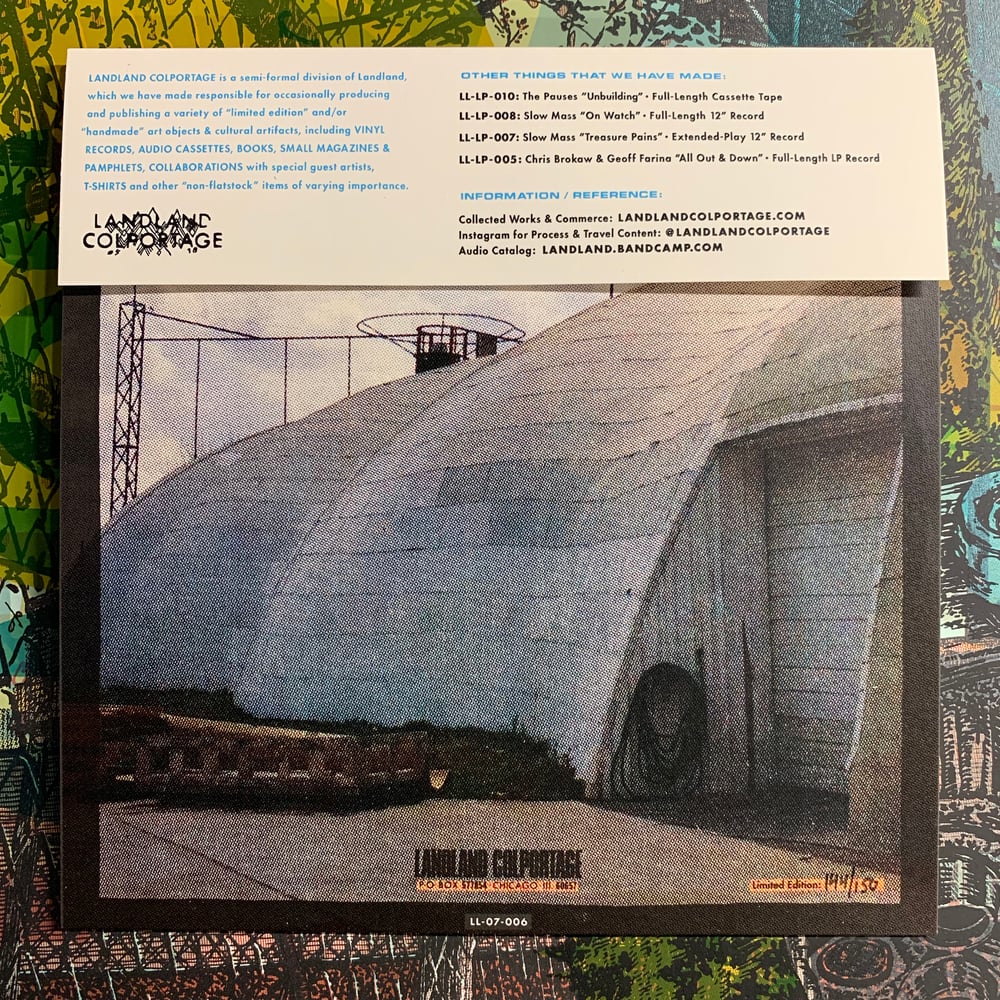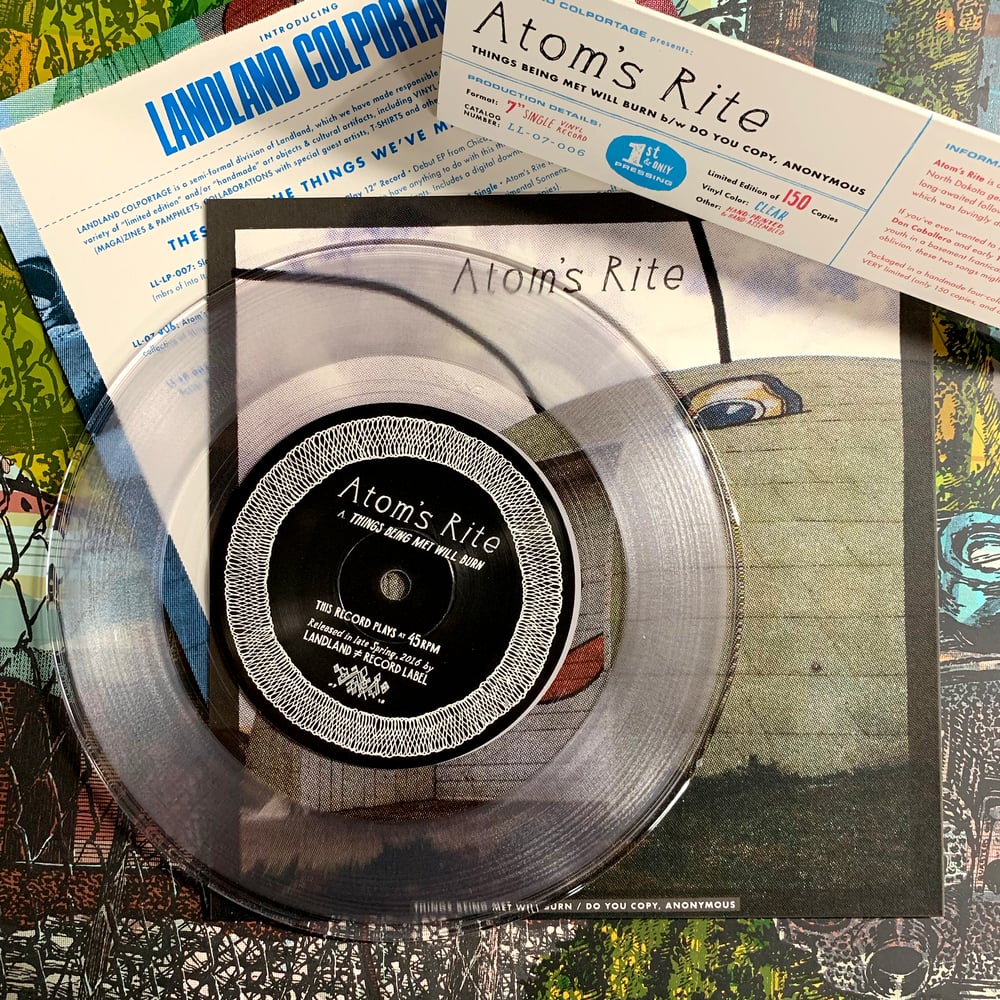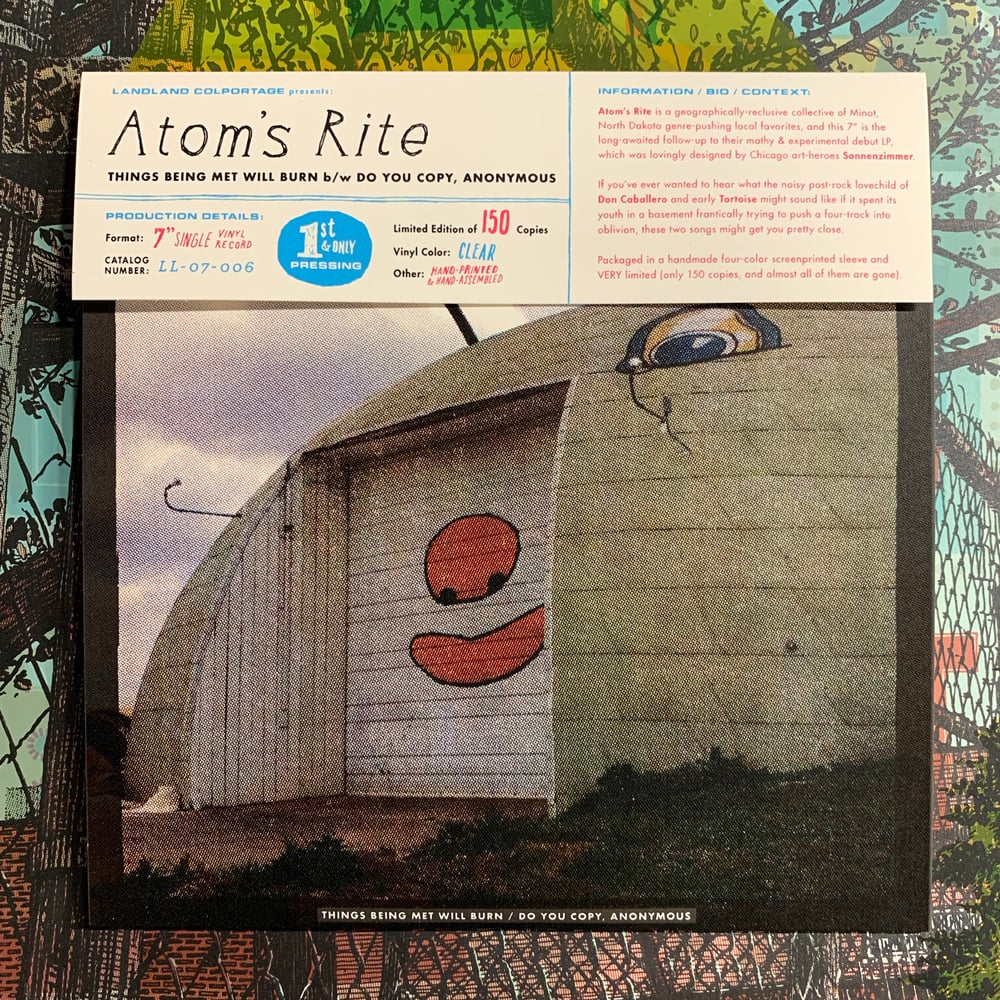 Atom's Rite "Things Being Met Will Burn" b/w "Do You Copy, Anonymous" 7" EP (LL-07-006)
Limited Edition One-Time Pressing of 150 copies on transparent clear vinyl. NOTE: This is the first time we've had these records available in our store. We have 20 copies left.
Tracklist:
A01. Things Being Met Will Burn
B02. Do You Copy, Anonymous
All orders include download info for both songs.
This record can be heard at Atom's Rite's bandcamp page: https://atomsrite.bandcamp.com/album/things-being-met-will-burn-b-w-do-you-copy-anonymous
Cover Photography/Design: Dan Black
Sleeves screenprinted and hand-assembled at Landland in Chicago, Ill.