Dirty Heads & Sublime With Rome (Houston, Texas) • L.E. Official Poster (18" x 24")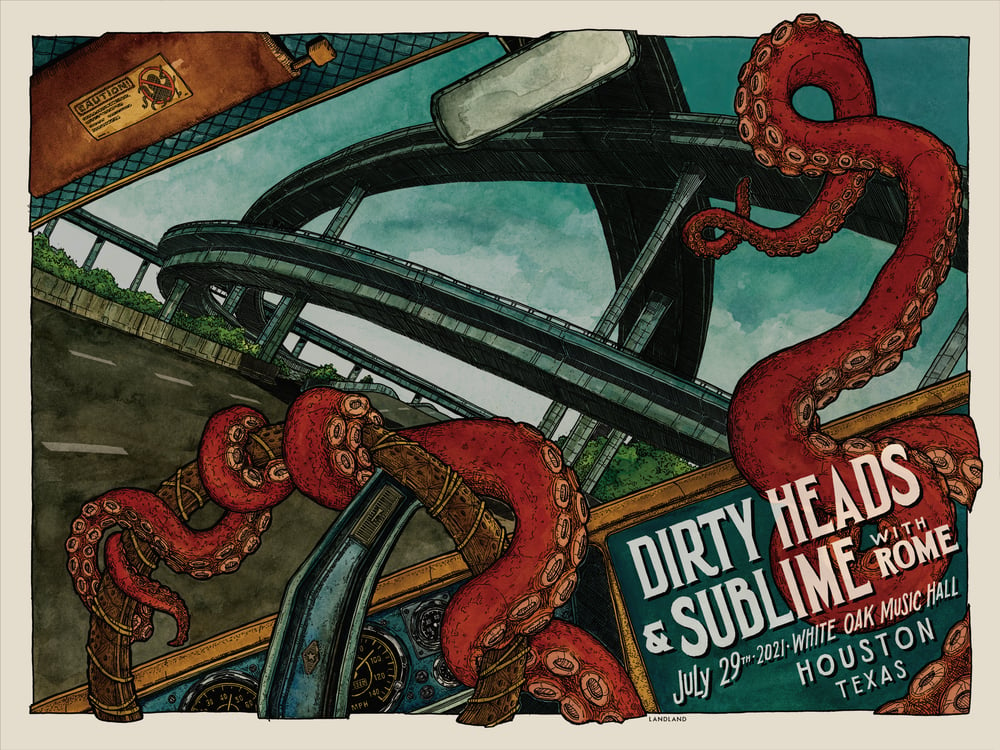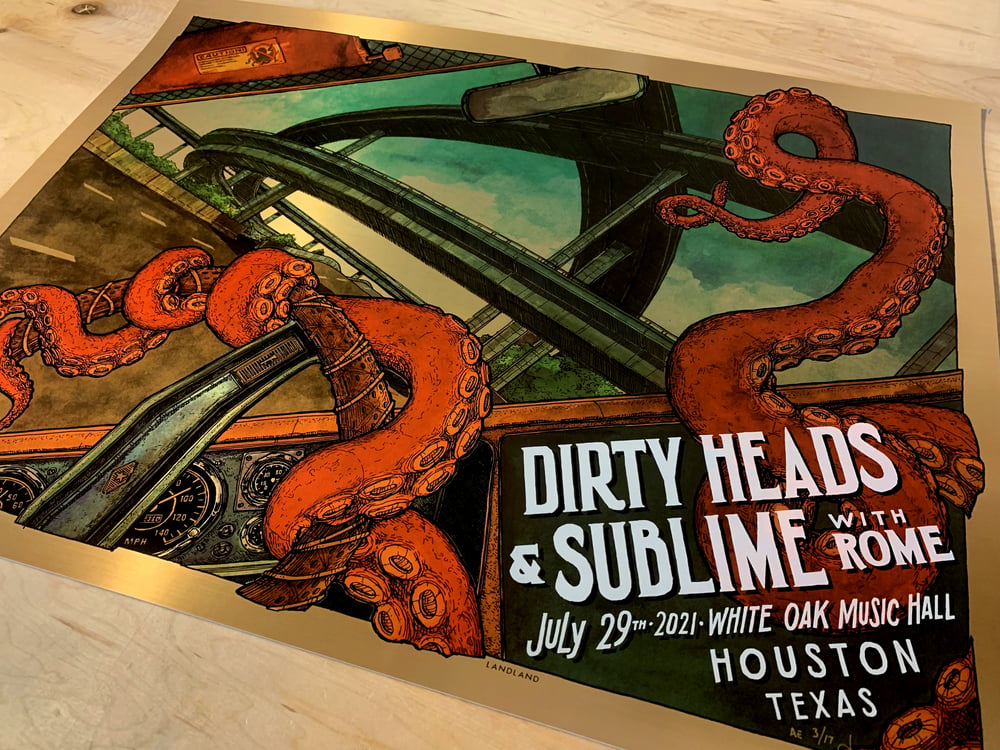 Dirty Heads & Sublime With Rome
July 29th, 2021 at White Oak Music Hall in Houston, Texas

Info:
Seven-color screenprint on 100# French cover stock
18" x 24"
Signed & Numbered Regular Artist Edition of 35 (First Image)
Signed & Numbered Foil Variant Artist Edition of 17 on Brushed Gold Foil (Second Image)

Illustration/Design: Dan Black
Watercolor: Jessica Seamans

IMPORTANT NOTE: LIMIT ONE PER PERSON, PER HOUSEHOLD, ADDRESS, etc. Please don't be weird, lest we refund your whole order and mutter your name in hushed tones, slowly & spitting, during our collective end-of-the-year mass hex. Seriously though, make this easy for us. ALL SALES are FINAL (Please make sure your address is updated).
Note: Almost all of the prints being released for our sale this weekend are from the regular/standard editions, but some are AP (artist proof) copies, Artist Editions, or Landland Subscriber copies, and may be marked/numbered as such. These prints are IDENTICAL to the regular/standard edition (printed at the same time, in the same session), with the numbering being the ONLY distinguishing characteristic. If this possibility is concerning to you, feel free to get in touch and we'll check to see if this is the case with this particular print. Thanks!