Dirty Heads (Raleigh, N. Carolina) • L.E. Official Poster (18" x 24")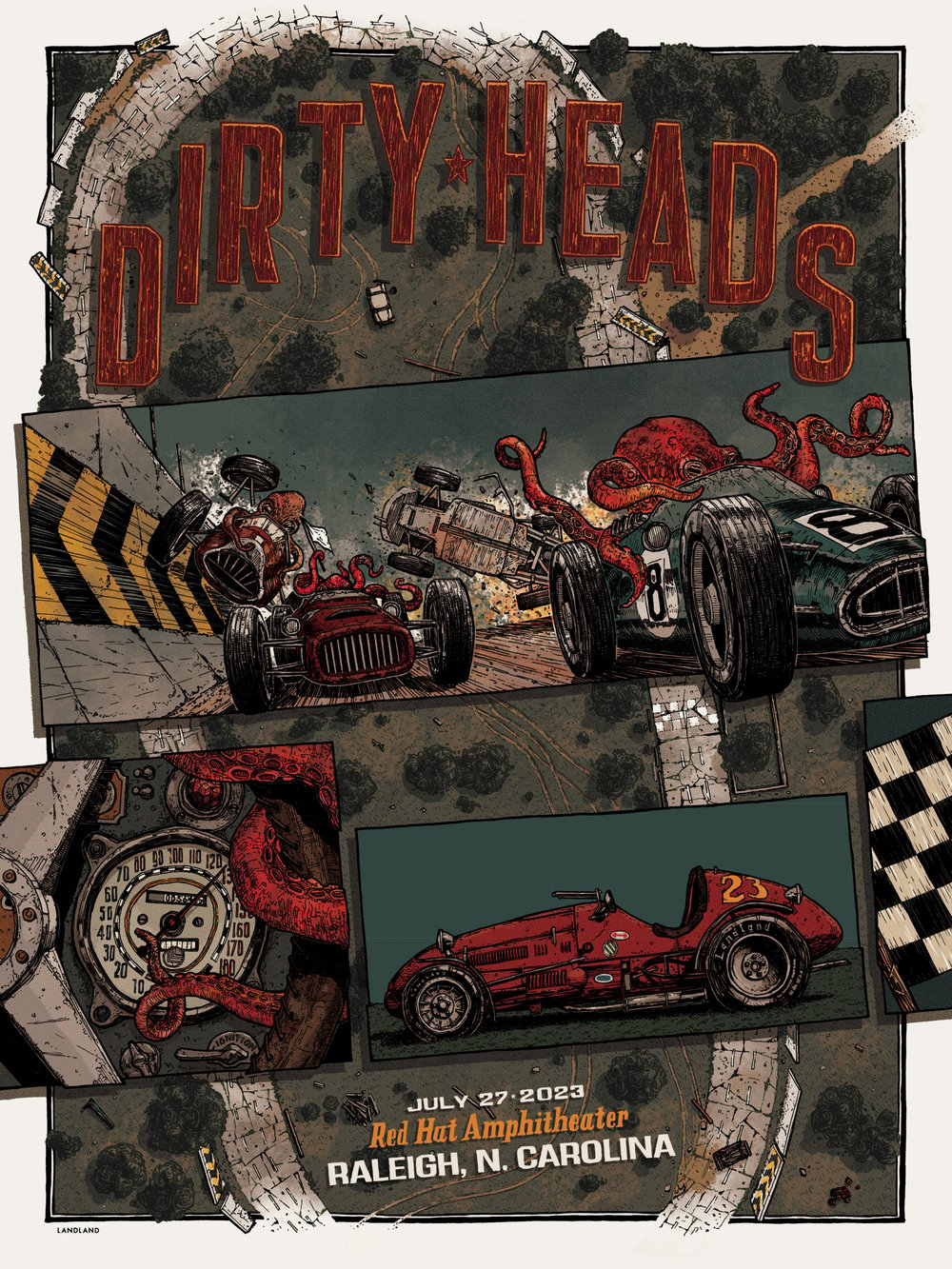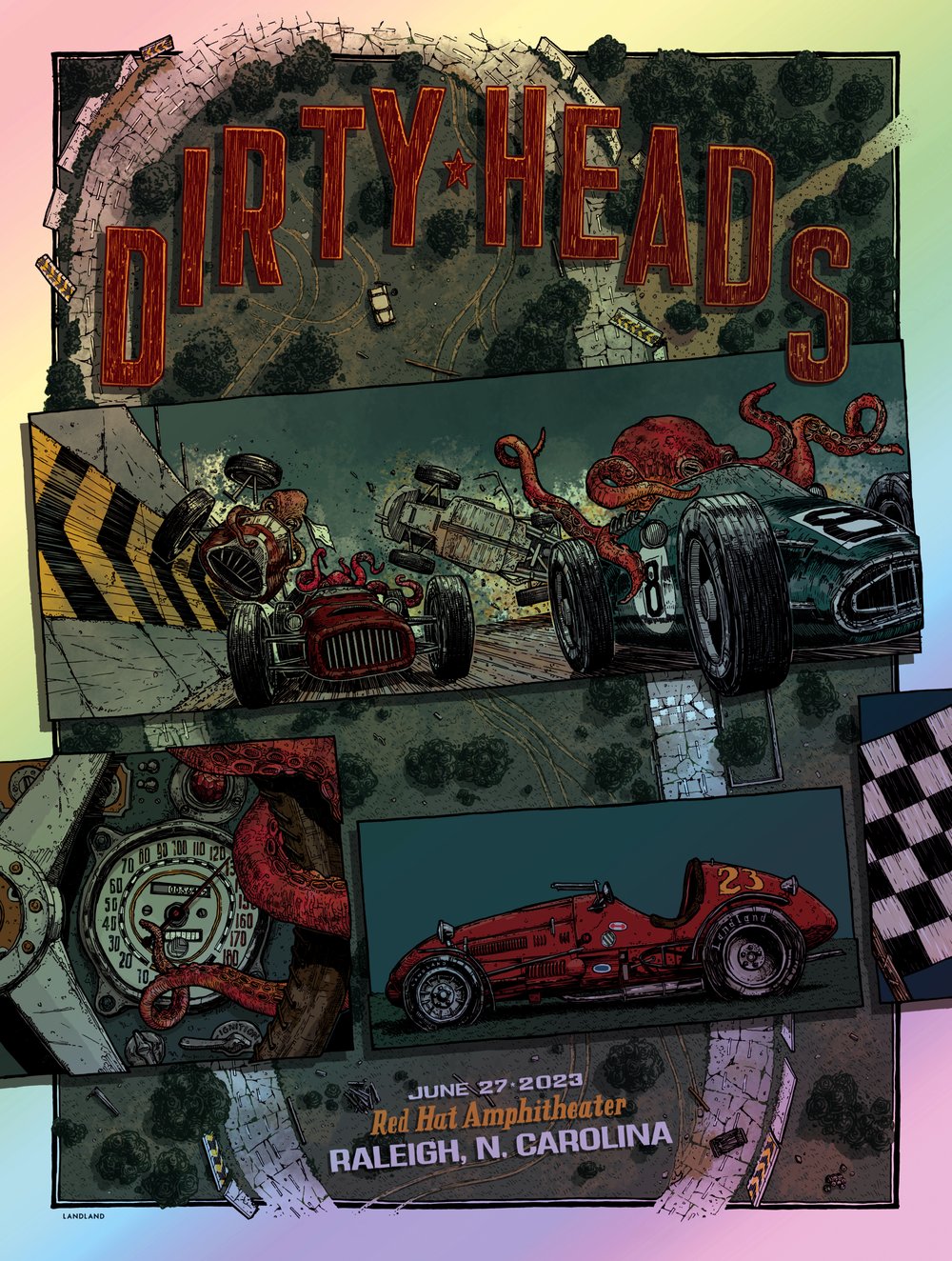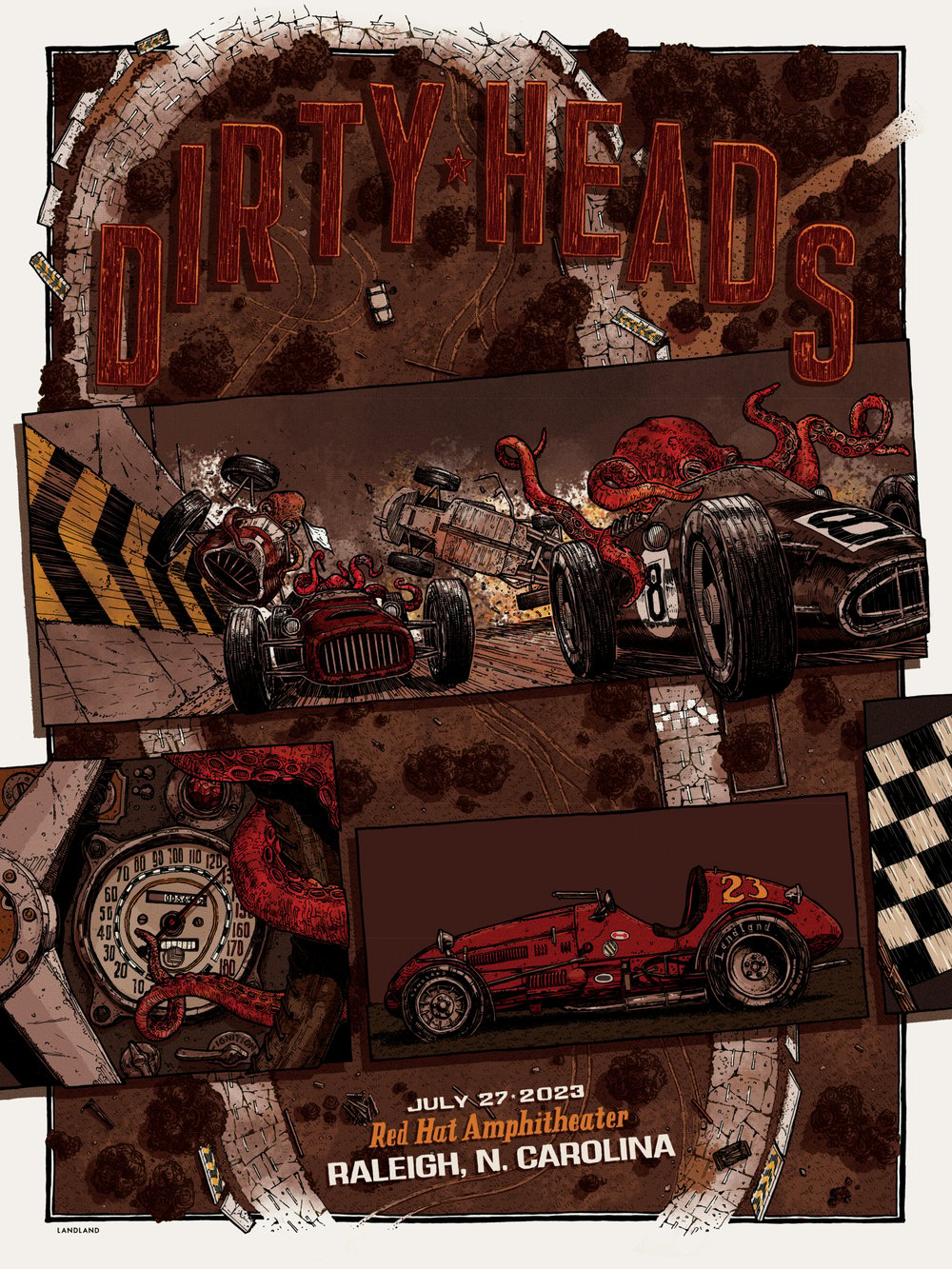 Dirty Heads
July 27th, 2023 at Red Hat Amphitheatre in Raleigh, North Carolina

Info:
Five-color screenprint on 100# Cougar Natural cover stock
18" x 24"
Signed & Numbered Regular Artist Edition of 50 (First Image)
Signed & Numbered Foil Variant Artist Edition of 25 on Rainbow Silver Foil (Second Image)
Signed & Numbered Exclusive "Sepia-ish" Variant Edition of 15 (Third Image)

Illustration/Design: Dan Black

IMPORTANT NOTE: LIMIT ONE OF EACH VARIANT PER PERSON, PER HOUSEHOLD, ADDRESS, etc. Please don't be weird, lest we refund your whole order and mutter your name in hushed tones, slowly & spitting, during our collective end-of-the-year mass hex. Seriously though, make this easy for us.
ALL SALES are FINAL (Please make sure your address is updated).

Emails asking to cancel orders immediately after placing an order will not be responded to—please do not do that weird thing.