June of 44 (2020 Midwest Dates) • L.E. Official Poster (18" x 24")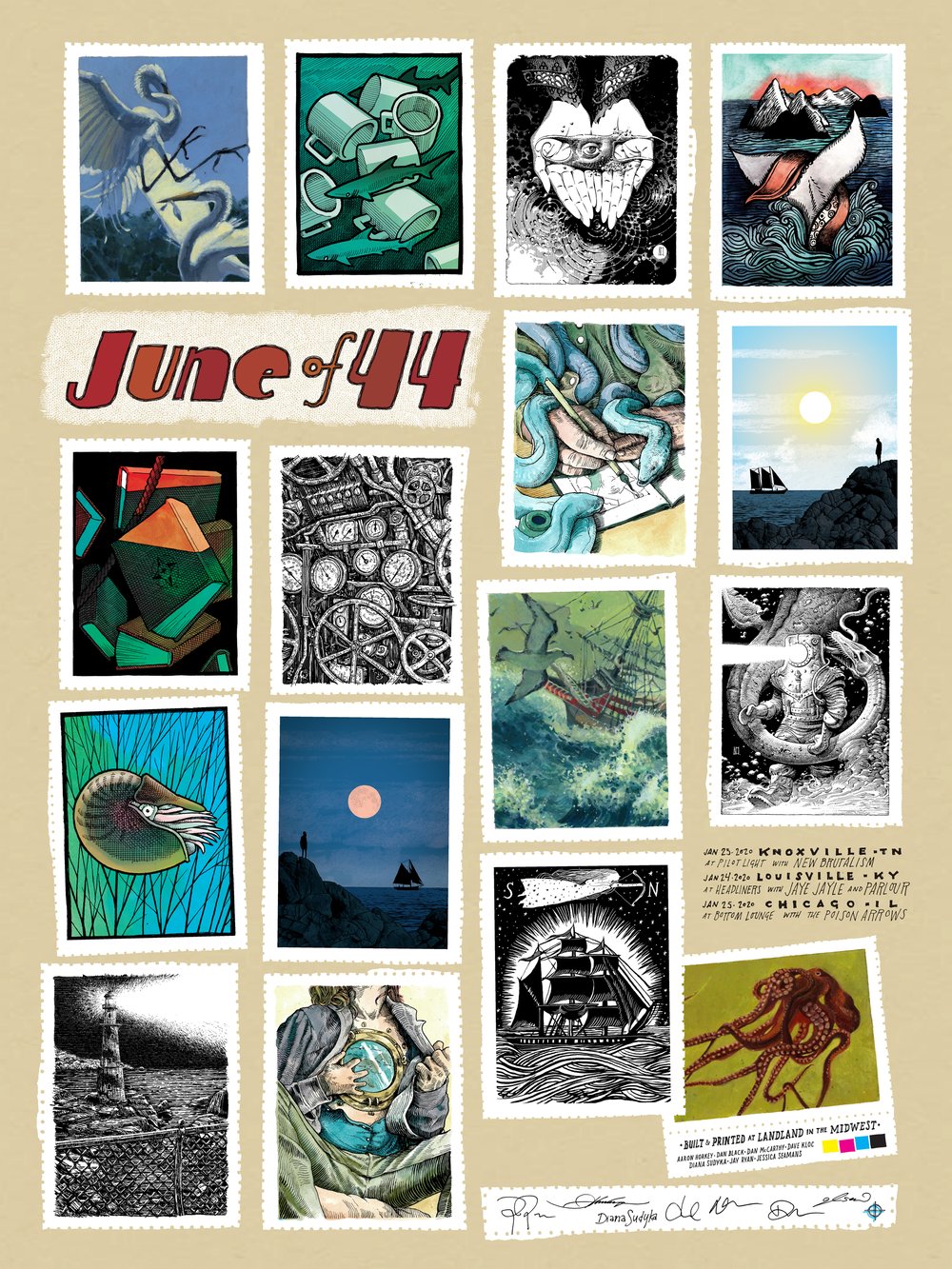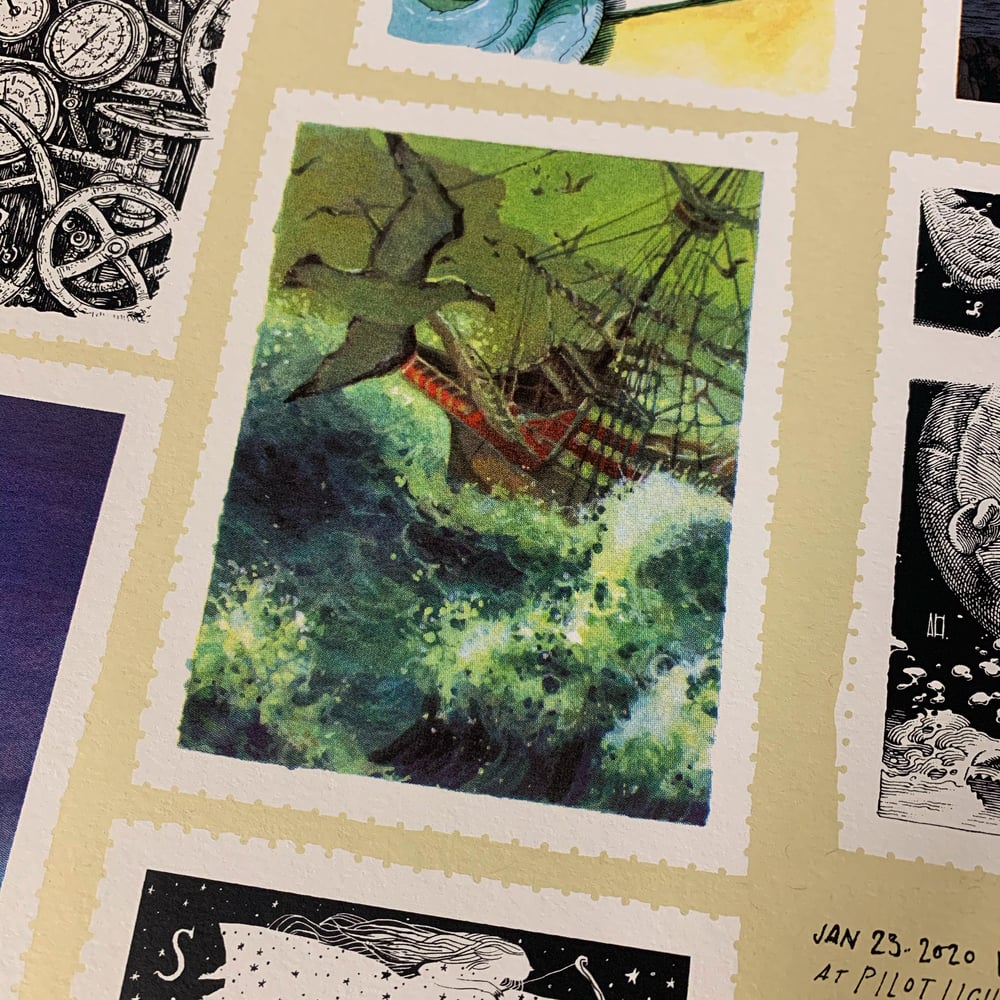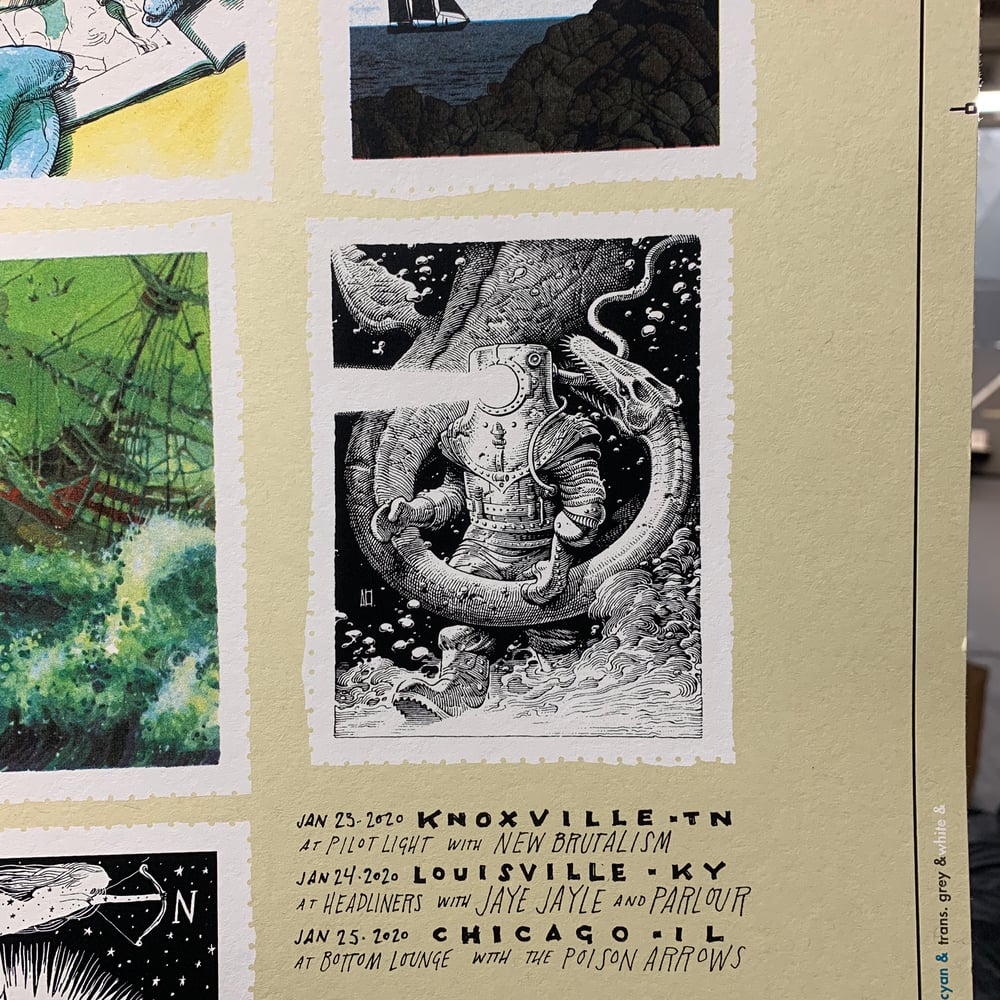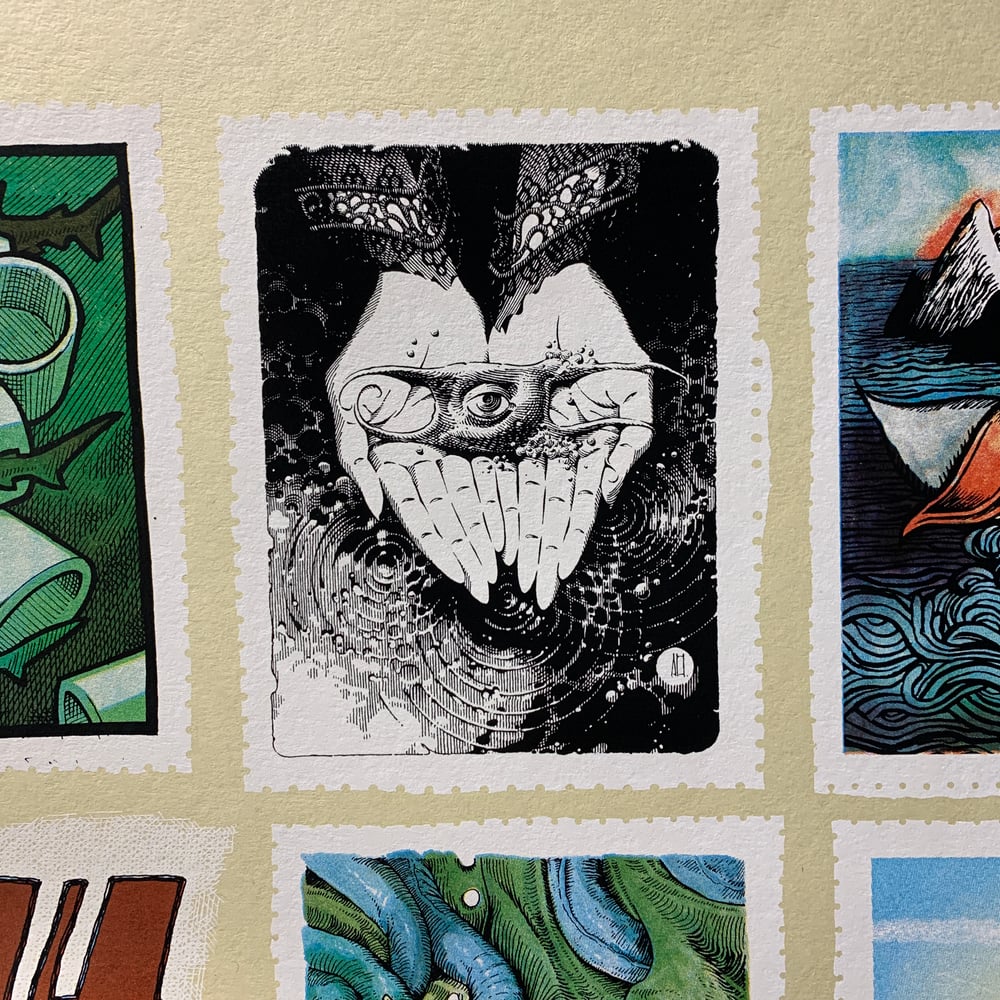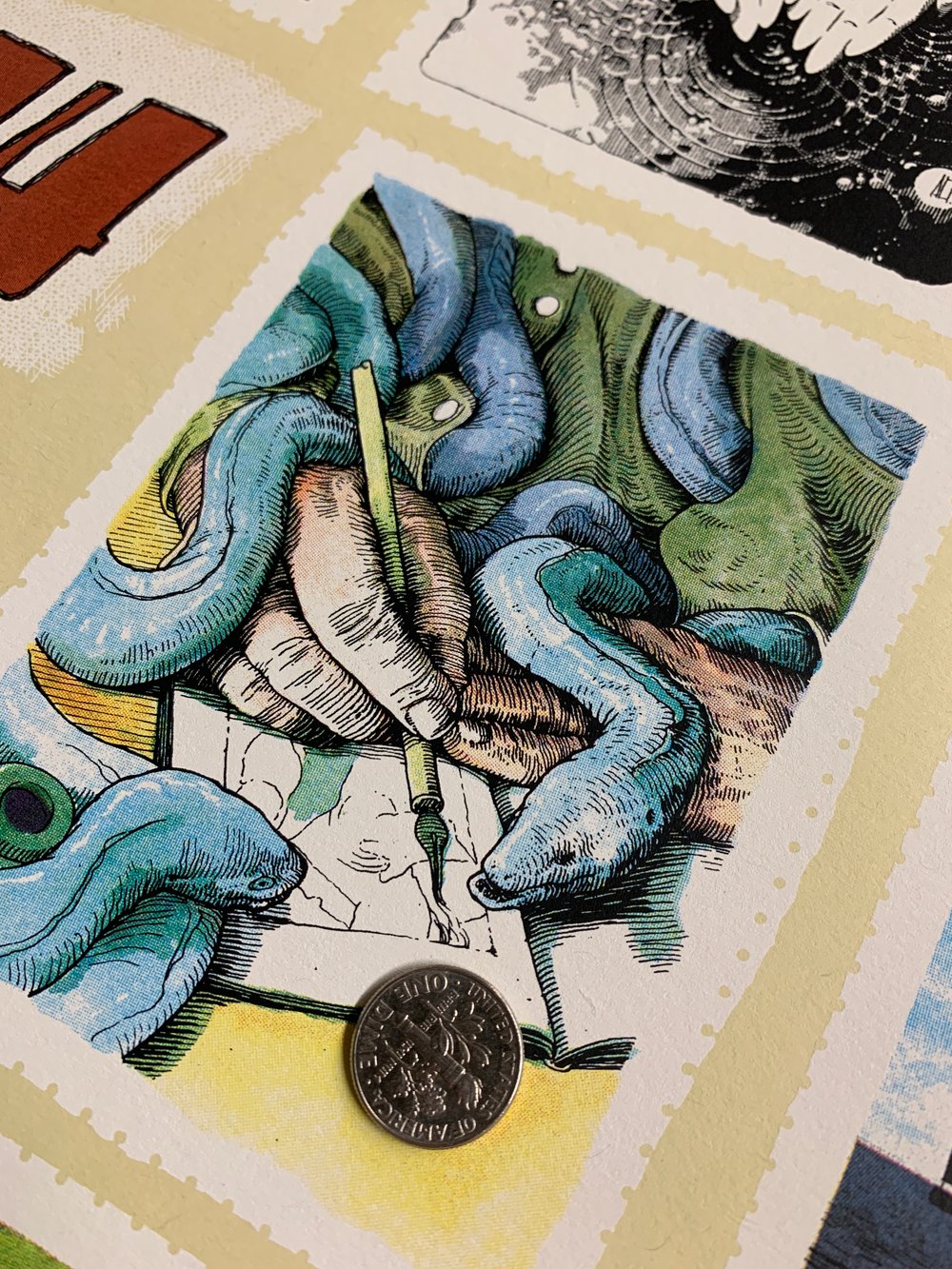 June of 44
January 23rd–25th, 2020 in Knoxville, Louisville, and Chicago

Info:
Six-color screenprint on 100# "Cement Green" French cover stock
18" x 24"
Numbered Artist Edition of 230 (not signed)

Design: Dan Black & Jay Ryan
Illustration: Aaron Horkey, Dan Black, Dan McCarthy, Diana Sudyka, Dave Kloc, Jay Ryan, and Jessica Seamans
Screenprinted by hand at Landland in St. Paul, Minn.
Context: AT LONG LAST! These are available NOW!
🧜‍♀️
Very limited edition POSTERS for June of 44's Midwestern shows in Knoxville, Louisville, and Chicago, back in the cherubic bliss of pre-pandemic January.
🏴‍☠️
As a nod to the perforated sheet of stamps insert from their "Tropics & Meridians" album, Jay Ryan & I recruited a crew of some of our besties to collaborate with us on our own version of that.
These good people:
Aaron Horkey
Dan Black
Dan McCarthy
Diana Sudyka
Dave Kloc
Jay Ryan
Jessica Seamans
🏴‍☠️
This seven-way collaboration was printed as a six-color screenprint (CMYK +white +opaque black) at the Landland / Vacvvm Production Compound in St. Paul.
🌊
We have a handful of copies in our store NOW, as do Jay Ryan, Dave Kloc, and Dan McCarthy. None of us have very many of them.
🦈
Huge thanks to June of 44 for playing these shows and generously letting me follow them around the midwest. I honestly never thought I'd get to see this band ever, so three nights in a row was a total THRILL.