decembers architects "',apiary ennui and curiosas. The brew shakes" CD w/handmade packaging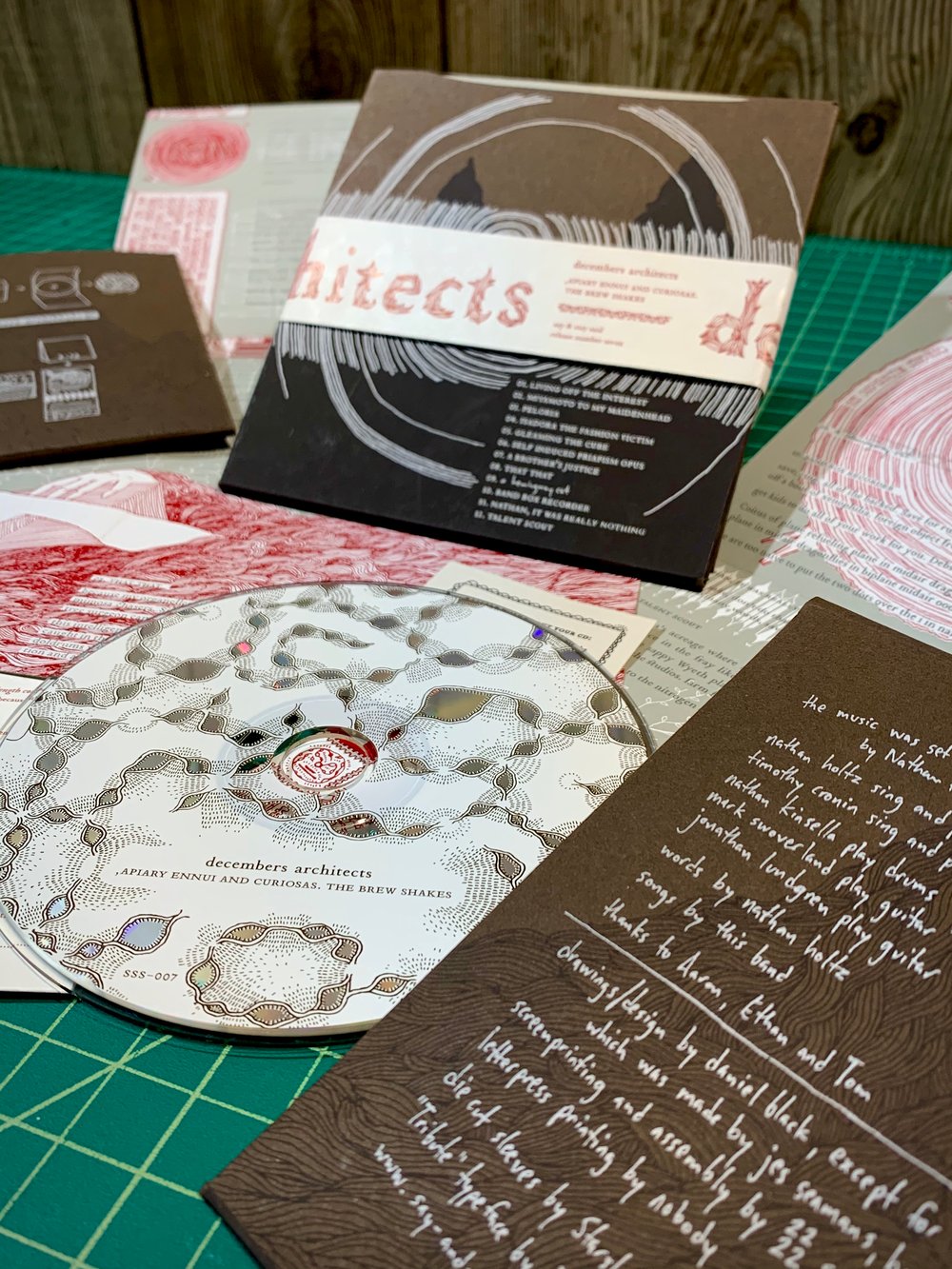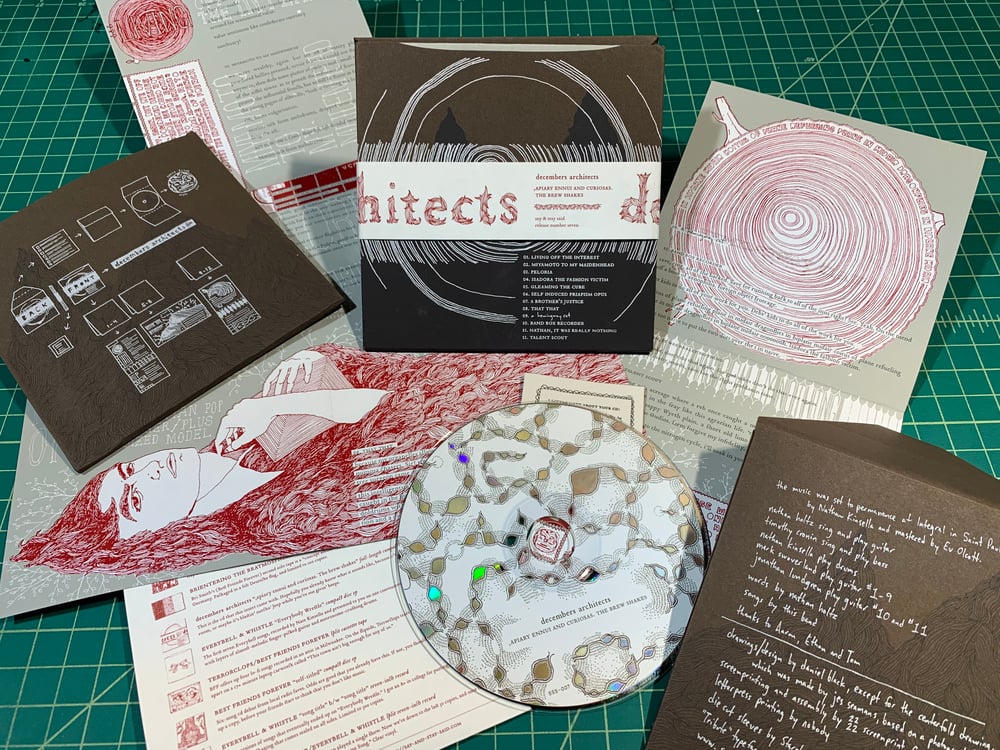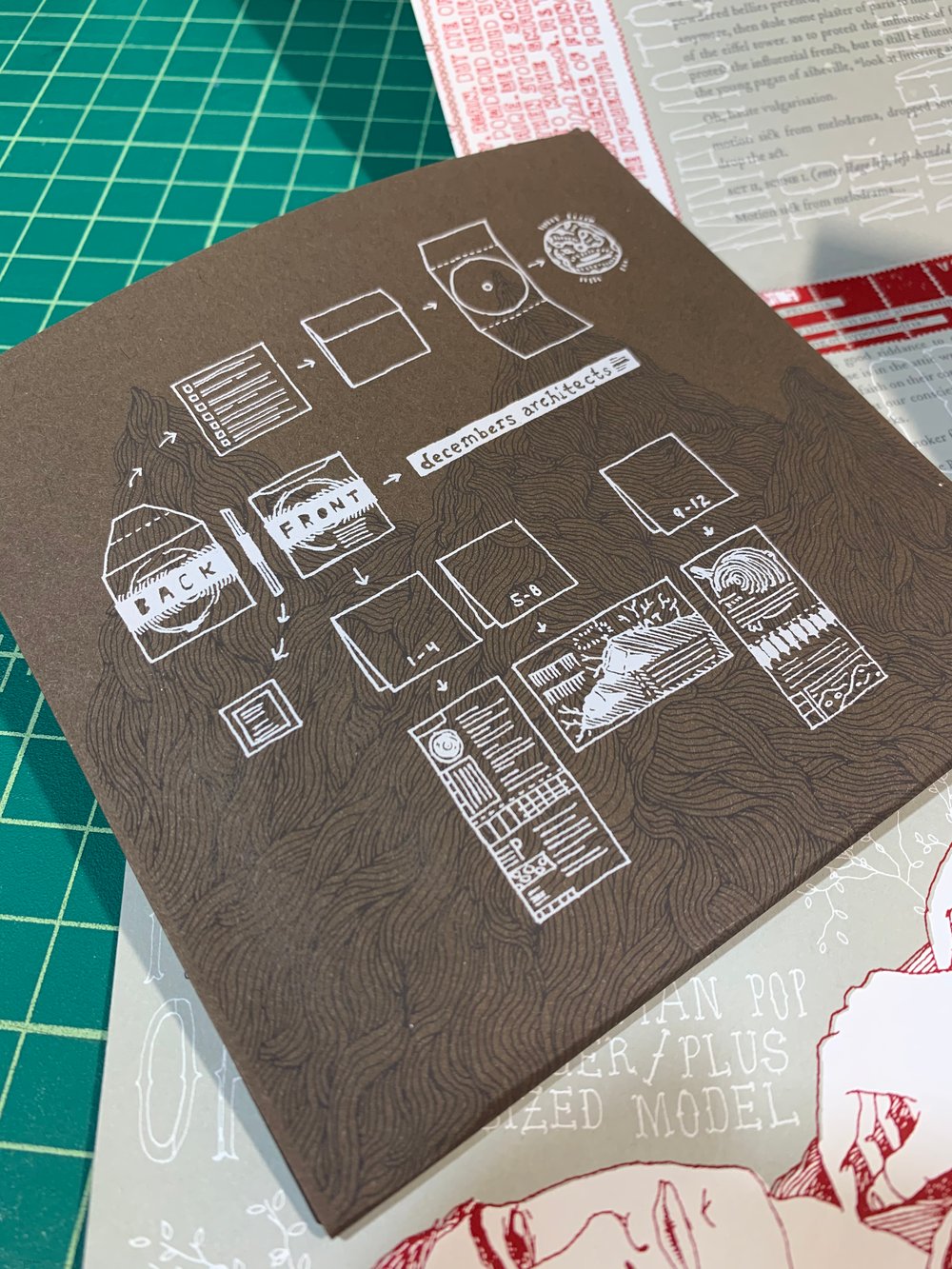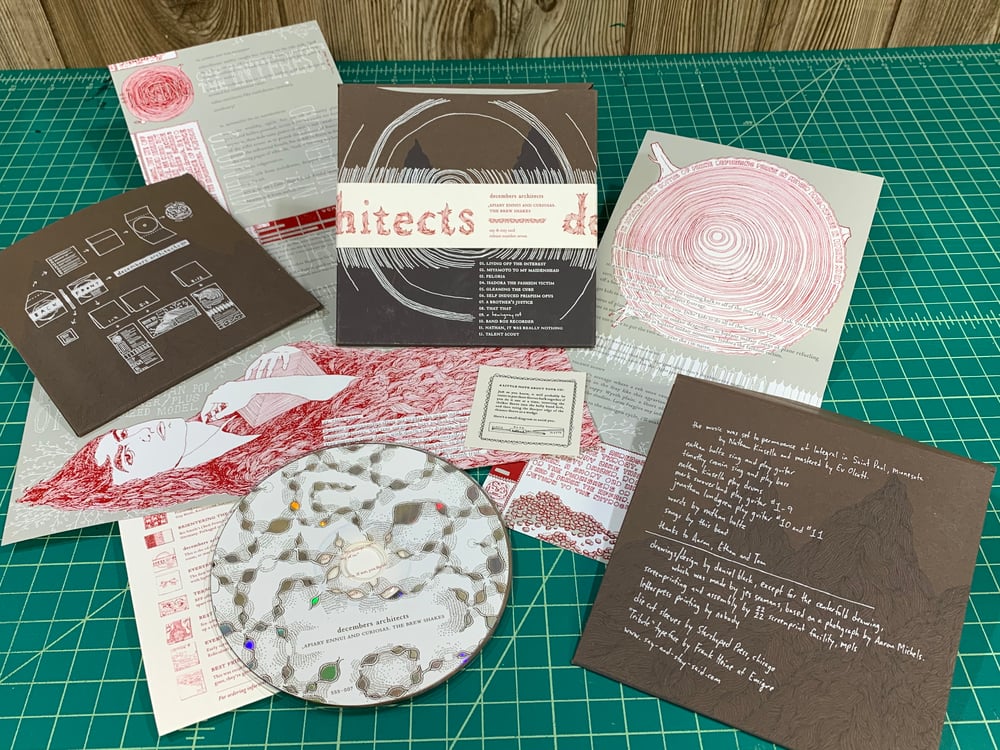 decembers architects
,apiary ennui and curiosas. The brew shakes full length CD
Info: Limited to 850 copies • Hand-made screenprinted packaging, etc.
Illustration/Design: Dan Black & Jessica Seamans
decembers architects was Nathan Holtz, Timothy Cronin, Nathan Kinsella, Mark Swoverland and Jonathan Lundgren.
Recorded by Nate Kinsella at Integral in Saint Paul, Minnesota.
Mastered by Ev Olcott.
Originally released on Say & Stay Said in a limited edition of 850 CDs, and packaged in impossibly laborious screenprinted sleeves, hand-assembed in small batches by all sorts of people over the years.
Design and most of the drawings by Dan Black, except for the centerfold thing, which was drawn by Jessica Seamans.
Printed by hand at the 2222 Screenprint Facility, which at this point in time was Matt Zaun's basement.
Letterpress printing by nobody.
Die-cut sleeves by Starshaped Press in Chicago, Illinois.
Offset printing handled by Matt Zaun.
Context:These unearthed copies of the decembers architects cd mean a ton to me. It was sorta the first "eyes bigger than my stomach" experiences with design, where my ambition and artistic vision collided hard against the reality of what a one-person record label, print facility, and DIY packaging manufacturing center could handle. For the resources I had in front of me, I severely over-designed the packaging for this thing—in the hopes that the the esoteric coding and flourishes I'd built into it (and the laborious construction with all of its parts) would serve as a visual analog to how messed up and mathy and complicated the music was. If I assembled a third of them, I'd be shocked, but we've got a few of them here now for you to discover and—ideally—obsess over the same way I did back when this thing was recorded.
I've put the songs from this album up on our record label's Bandcamp page, if you want to hear it, but really, this thing is meant to be listened to while digging through all the little panels and booklets and things like that. I don't even know if cd players exist anymore, but here these things are, regardless.
1. living off the interest
2. miyamoto to my maidenhead
3. peloria
4. isadora the fashion victim
5. gleaming the cube
6. self induced priapism opus
7. a brother's justice
8. that that
9. a hemingway cat
10. band box recorder
11. nathan, it was really nothing
12. talent scout