Slow Mass "On Watch" 12" LP • Vinyl Record (2nd Pressing • Deluxe Edition)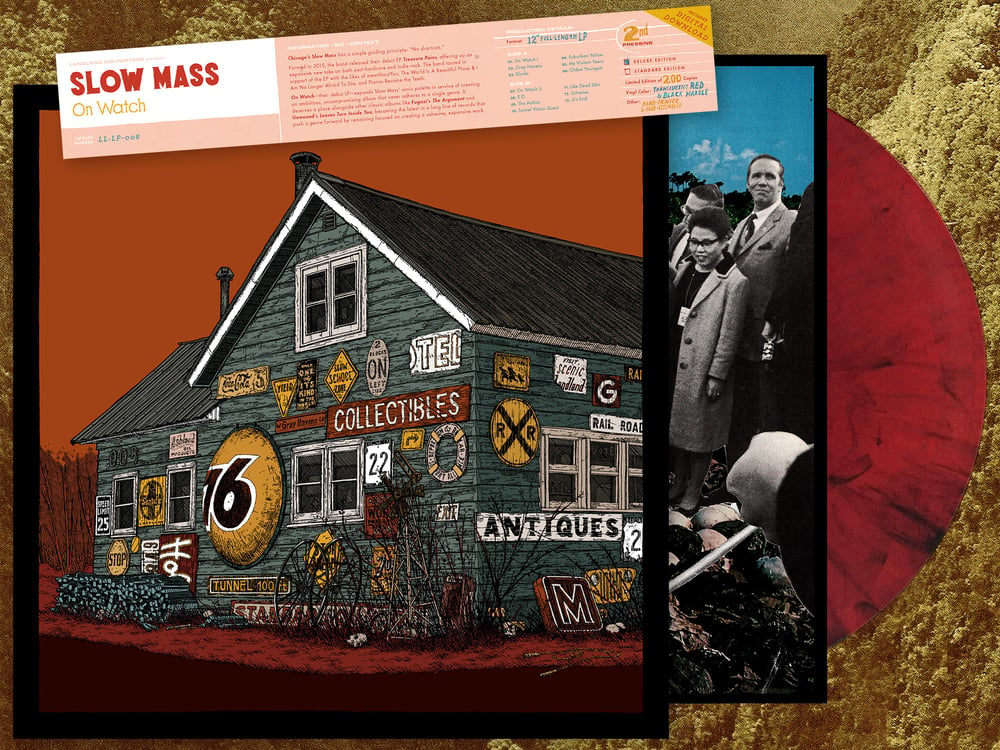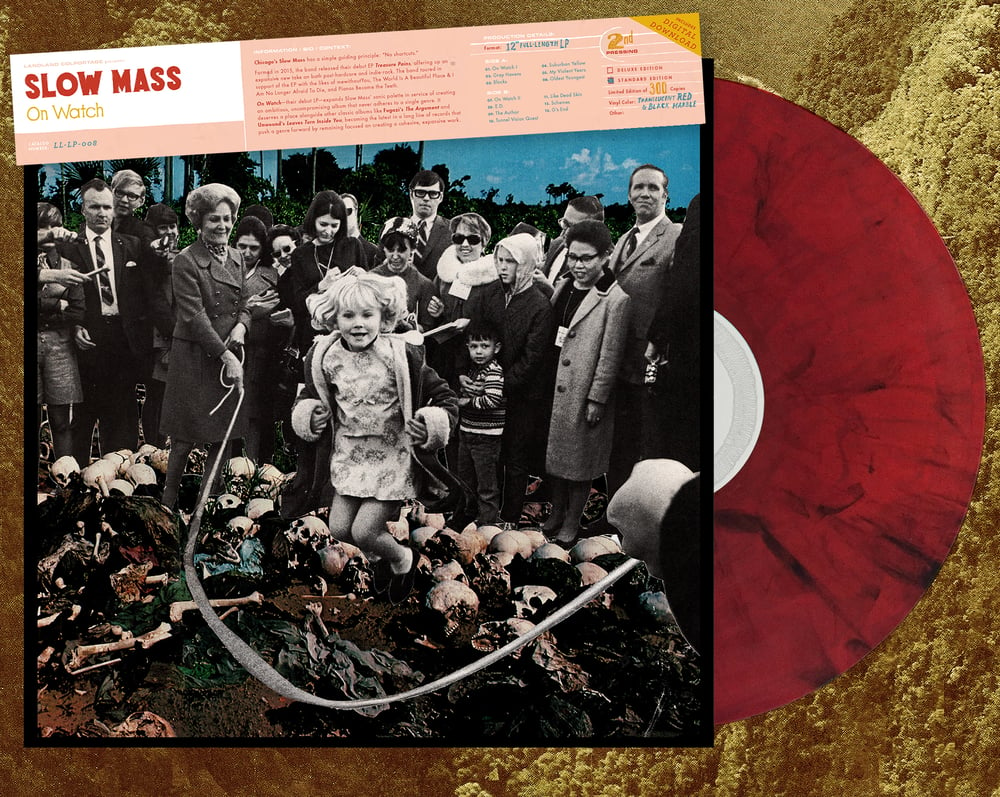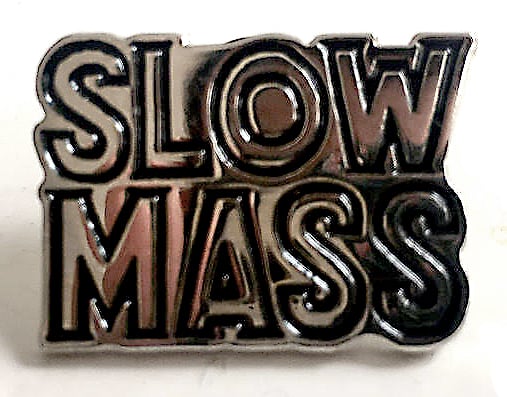 Slow Mass "On Watch" 12" LP (LL-LP-008)
2nd Pressing (Transparent Red/Black Marble Vinyl):
200 copies • Landland "Deluxe" Screenprinted Variant Edition (1st image shown • hand-printed & hand-assembled sleeve over offset jackets) • $20 (+ shipping)
300 copies • Standard Limited Edition (offset jackets only • 2nd image shown) • (SOLD OUT)
Also available in a "MEGADELUXE" VARIANT EDITION" BUNDLE (3rd image shown), which costs $30 (+ shipping) and includes:
1. "On Watch" 12 LP (Landland "Deluxe" Screenprinted Variant Edition) & download card of the entire album
2. "Treasure Pains" 12 EP (Landland "Deluxe" Screenprinted Variant Edition) & download card of the entire album
3. Slow Mass Limited Edition Die-Struck Enamel Pin, featuring typography by Dan Black of Landland (4th image shown, also available individually)
4. Assortment of Slow Mass & Landland durable screenprinted vinyl stickers
1st Pressing (Light Blue Marble Vinyl):
300 copies • Standard Limited Edition • (SOLD OUT)
200 copies • Landland "Deluxe" Screenprinted Variant Edition • (SOLD OUT)
10 copies • Test Pressing (not available)
Tracklist:
A01. On Watch I
A02. Gray Havens
A03. Blocks
A04. Suburban Yellow
A05. My Violent Years
A06. Oldest Youngest
B07. On Watch II
B08. E.D.
B09. The Author
B10. Tunnel Vision Quest
B11. Like Dead Skin
B12. Schemes
B13. G's End
All orders include a download card of the entire album.
Listen to the entire album over on Spotify (and pretty much anywhere else you stream music).
Chicago's Slow Mass has a simple guiding principle: "No shortcuts."
Formed in 2015, the band released their debut EP Treasure Pains, offering up an expansive new take on both post-hardcore and indie-rock. The band toured in support of the EP with the likes of mewithoutYou, The World Is A Beautiful Place & I Am No Longer Afraid To Die, and Pianos Become the Teeth.
On Watch—their debut LP—expands Slow Mass' sonic palette in service of creating an ambitious, uncompromising album that never adheres to a single genre. It deserves a place alongside other classic albums like Fugazi's The Argument and Unwound's Leaves Turn Inside You, becoming the latest in a long line of records that push a genre forward by remaining focused on creating a cohesive, expansive work.
Slow Mass:
Dave Collis: Guitar, Vocals, Percussion, Noise, Synth (3), Organ (5), Drums (7, 9), Mandolin (10)
David Maruzzella: Drums (12)
Josh Parks: Guitar, Noise, Piano (4), Synth (11)
Josh Sparks: Drums (2-4, 6, 8, 11)
Mercedes Webb: Bass, Vocals
Guest Musicians:
Al Costis: Upright Bass (5)
Sen Morimoto: Saxophone (5, 7)
Ryan Packard: Vibraphone (9)
Viv McConnell: Flute (10)
Technical Information:
Produced, Mixed & Engineered by Neil Strauch
Additional Engineering by Josh Parks
Recorded sporadically May through September 2017 in Chicago, IL.
Tracked at Minbal, Type 1, Wright on Carroll and Neil's apartment.
Mastered by John Golden
Manufactured by MPO France
Cover Art (Standard Edition): Dnl Hrs
Layout & Design: Dan Black
Illustration & Design (Landland Deluxe Variant Sleeve): Dan Black