Landland Test Print (and/or Uncut Press Sheet) #20-45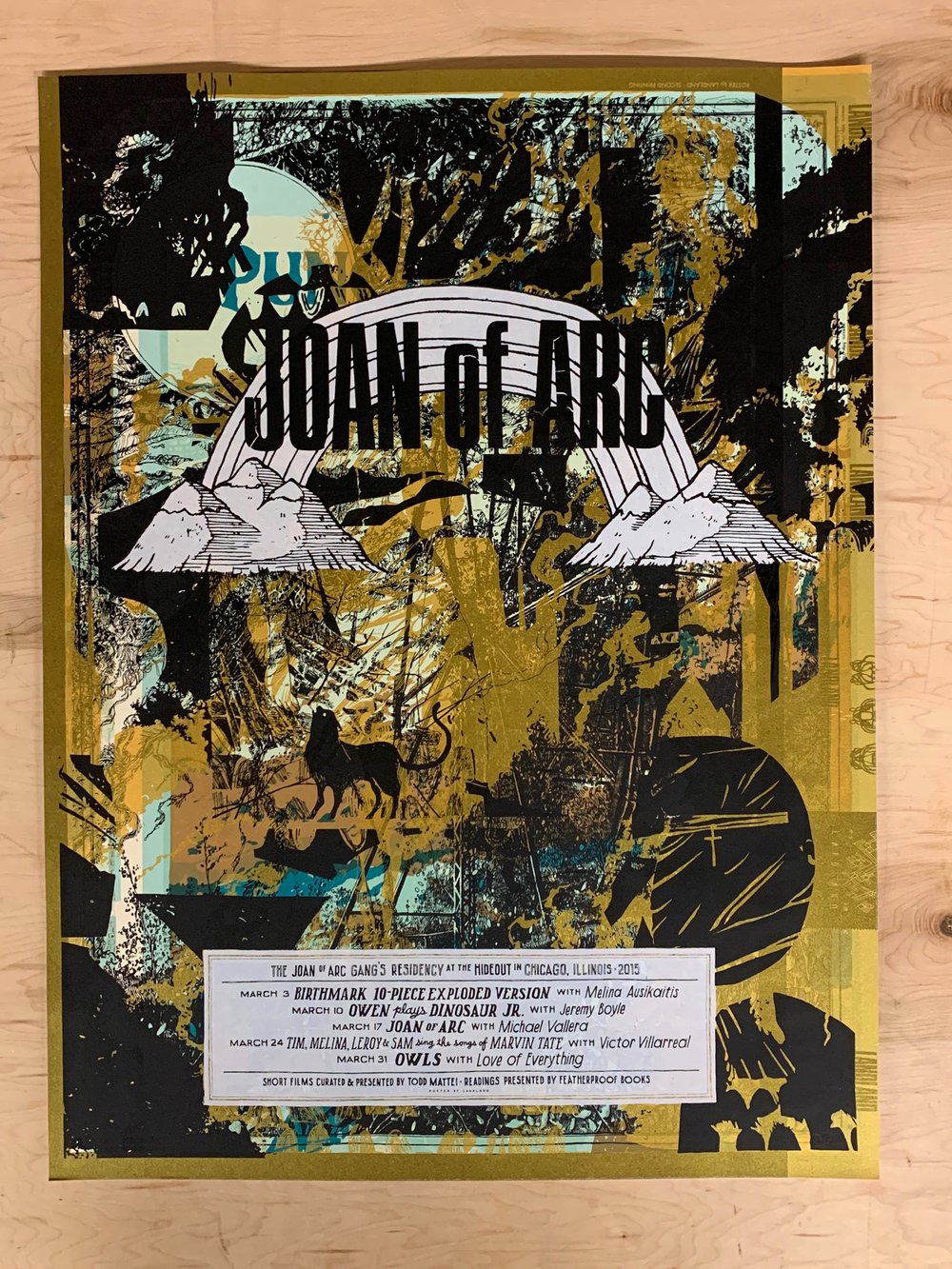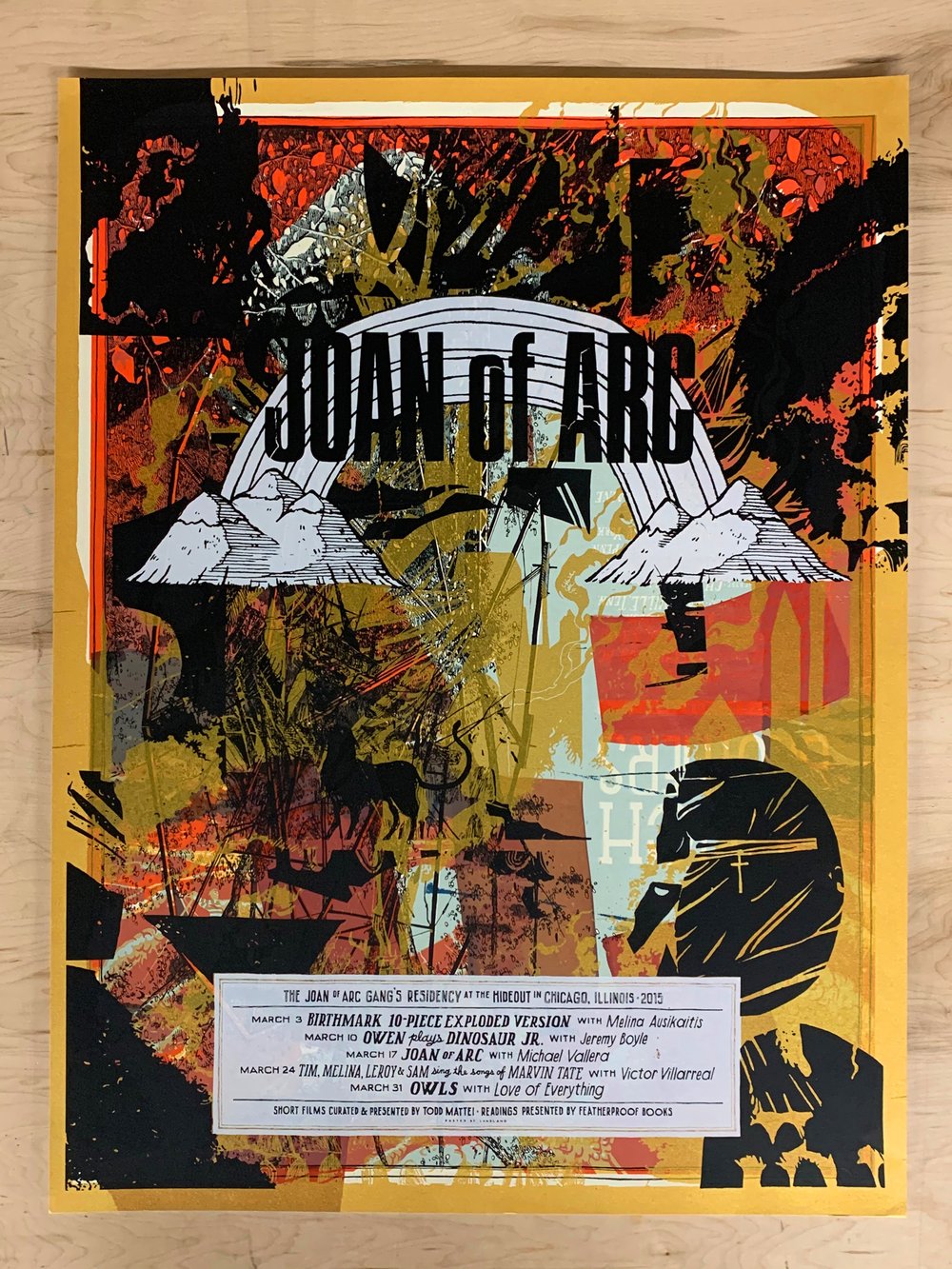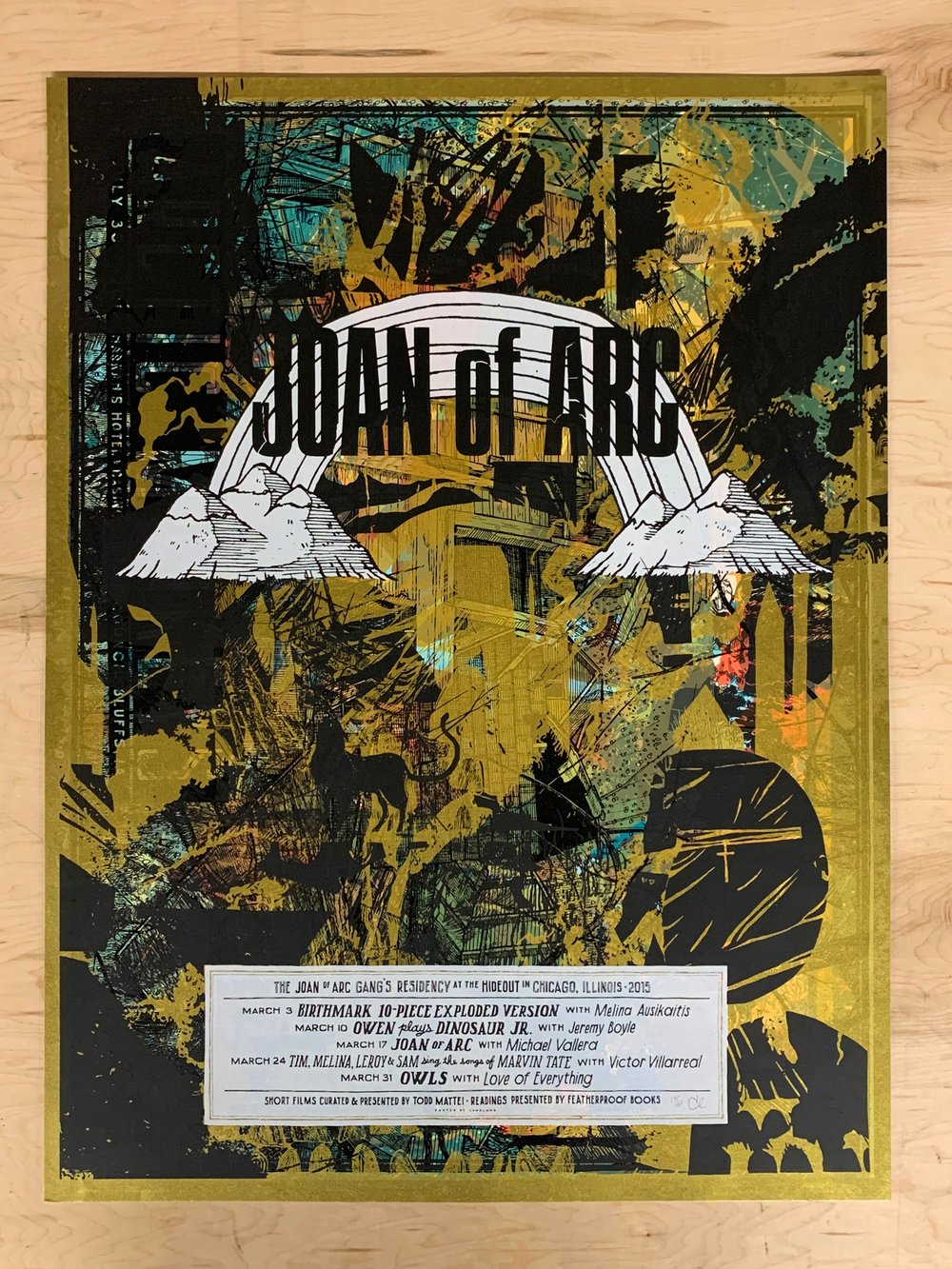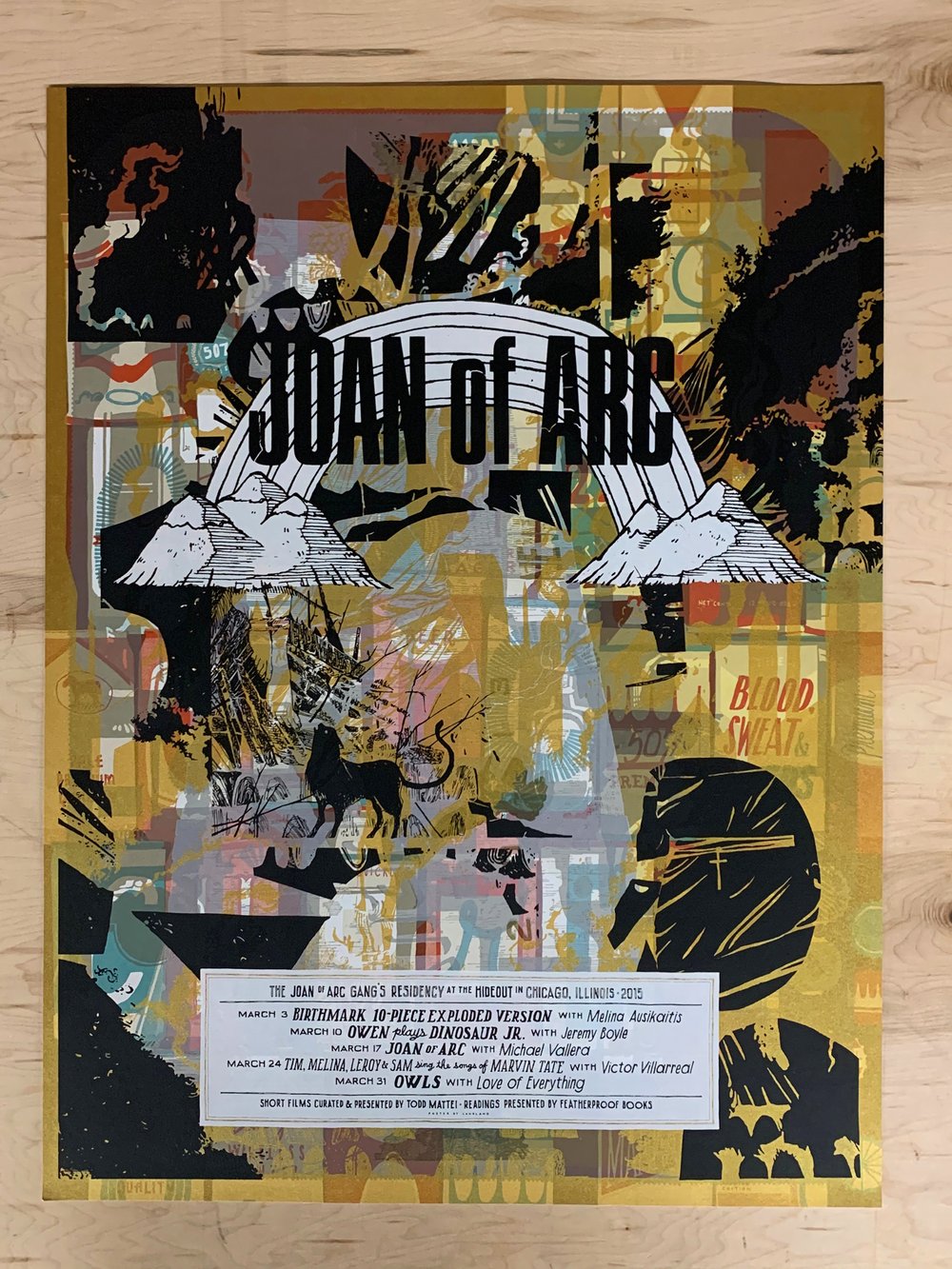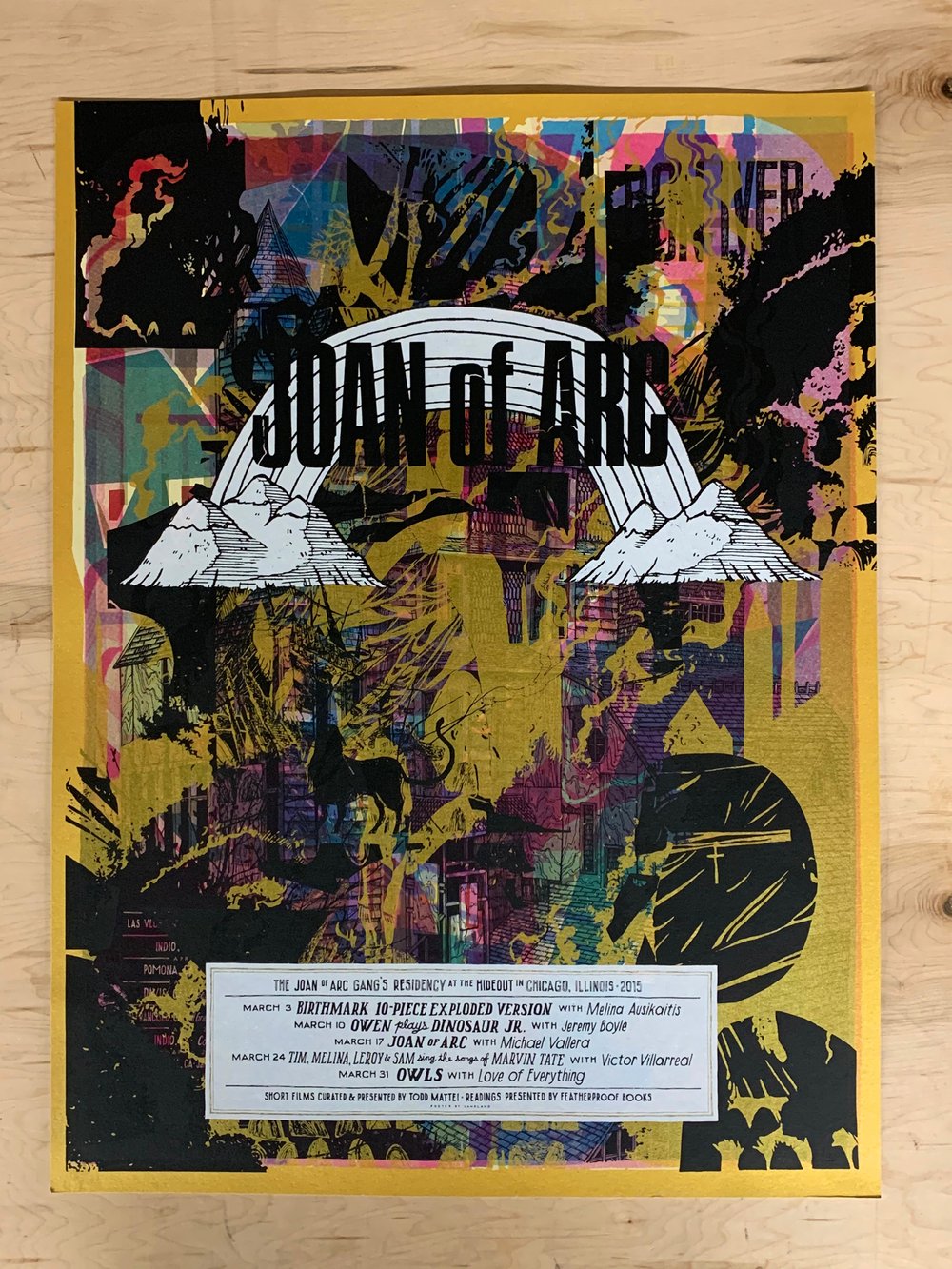 Joan of Arc Hideout Residency Test Print

Info:
Many-color screenprint on 100# French or Cougar cover stock • can be trimmed to 18"x24"
Not signed or numbered, this is a unique one-off "monoprint"
(We'd be happy to sign them upon request, of course!)

Illustration/Design: Landland
Info: This was a verrrry loose "edition" of posters I made for Joan of Arc's Month-long residency at the Hideout in Chicago in March of 2015. A weirdo set of shows that were sort of a dream come true for people into the many bands that Tim Kinsella and his buddies have been in. These posters have three layers (white, metallic gold, and black) that are printed over the top of Landland test prints. They haven't really been available ever, because they're sorta impossible to show in any practical way, but here are five of them. This is a thing I'm proud to have made.
Note: Our test prints are a weird by-product of the screen-printing process, used primarily to test inks and align registration and print out weird glitches in the screen during a run. Over time, these random layers build up into interesting "accidental" one-of-a-kind compositions. A lot of them end up looking terrible, but every once in a while we come across a few that recontextualize what we're doing in a really great way. Here's one of them.
Also Note: By the time we pull these out, they've been kicking around the studio for a little while. There is printing on both sides. We're really strict about quality control in the shop, but sometimes these prints have weird scuffs or imperfections in the paper or uneven ink...normal stuff for test prints, but worth mentioning in case anyone thinks those things are weird. That said, these prints will be in good shape and definitely suitable for framing or not-framing if you don't feel like it.